Meet Dr. Yavrouian
Dr. Eric J. Yavrouian is a Double Board Certified Facial Plastic and Reconstructive Surgeon. Dr. Yavrouian's mission is to provide superb care to his patients, always keeping in mind the fine balance between form and function, and tailoring it towards the patient's desires in order to ensure a natural and aesthetically pleasing result. He is a member of the American Academy of Facial Plastic and Reconstructive Surgery and the American Academy of Otolaryngology – Head and Neck Surgery. In addition to his local training in Los Angeles and Beverly Hills, Dr. Yavrouian traveled across the country to Houston to pursue the best training in facial plastic surgery. His practice focuses on both surgical and non-surgical procedures, including cosmetic and functional rhinoplasty, revision rhinoplasty, and facial rejuvenation procedures such as facelift, neck lift, eyelid surgery, cosmetic fillers, and Botox. He is extensively trained in both primary and revision surgery, setting him apart from many other surgeons.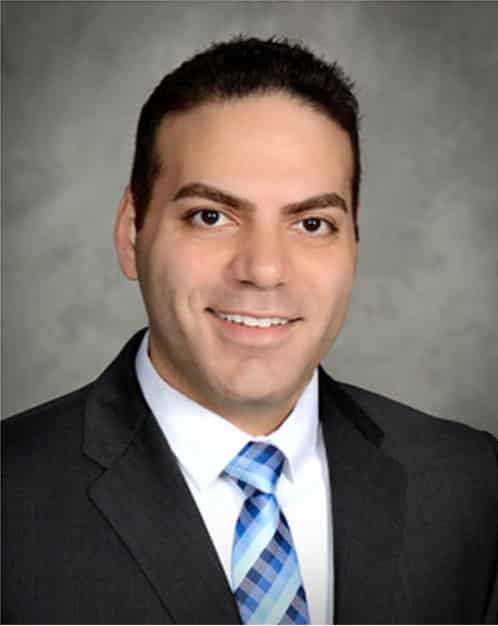 Introducing FaceTite
FaceTite is one of the latest advances in skin tightening and is quickly becoming a popular scarless treatment for anyone who wants to look years younger. Unlike other skin tightening treatments out there, FaceTite uses Radio-Frequency Assisted Lipolysis (RFAL) to break down excess fat and then a thin cannula is inserted into the skin. This cannula, combined with an external electrode, creates thermic energy in the tissue which triggers collagen production.
The
Nose
The
Nose
The
Nose
The
Nose
The
Nose
Out of Town
Patients
Dr. Eric Yavrouian is a Double Board Certified Facial Plastic and Reconstructive surgeon who established his practice in Los Angeles and has recently joined ENT Surgical Associates, which has been serving Glendale, Pasadena, Burbank, and the surrounding communities for more than four decades. Dr. Yavrouian completed his undergraduate education at the University of California, Los Angeles.
Patient
Testimonials
" Dr. Eric Yavrouian was kind and understood my goal. He reassured me that this change would be subtle and natural looking. The staff at the surgical center was extremely welcoming and attentive during the day of the surgery. Follow ups have been great and I am extremely happy with the results."
"It was my very first time getting fillers and Botox and I couldn't possibly be happier with the results. I was really nervous but Dr. Yavrouian genuinely made me feel so comfortable throughout the entire process. He explained what he was going to do step by step and made sure I didn't feel any pain. I highly recommend going to him if you want to achieve the perfect results!"
Previous
Next