Ear Plastic Surgery
Ears that stick out or protrude too much can be distressing to children or adults and lead to issues in school with other children or low self-esteem.
Otoplasty (Ear Surgery)
Many people are displeased with the shape or size of their ears starting from childhood. Fortunately, ear surgery, also called otoplasty, is available to aesthetically alter the ears. This corrective procedure is sought-after among adults and children alike.
Patients who are unhappy with the shape, size, or orientation of their ears can change their appearance through this outpatient surgery.
Otoplasty, or ear pinning, is a procedure used to correct protruding ears by reshaping the ear cartilage and setting it back to the head. The goal of this procedure is to draw attention away from the ears and restore the ears to a more natural shape and position.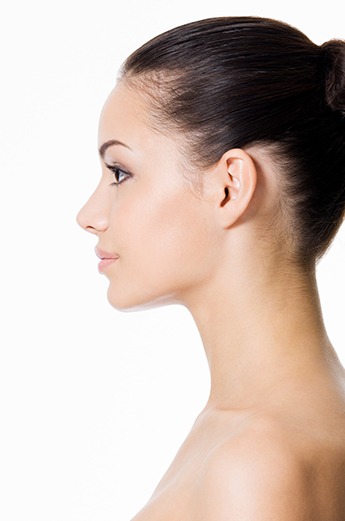 This procedure is performed on children and adults. For children, it is usually done after the age of 4, ideally before any teasing occurs in school. After the surgery, a dressing is placed around the ear for one night. To ensure proper healing, a headband is worn at night for several weeks.
In case a person seeks ear pinning or ear cosmetic surgery, it is vital that they are thoroughly informed about all important details prior to moving forward.
Board certified facial plastic and reconstructive surgeon Dr. Eric Yavrouian provides ear reshaping surgery to patients in Glendale, Pasadena, Burbank, Greater Los Angeles, Beverly Hills, CA, and surrounding locations.
Ideal
Candidates
Any individual who is in suitable overall health and is concerned about the appearance of oversized, misshapen, asymmetrical, or flapping ears can be a concrete otoplasty candidate.
A child with deformed or misshapen ears can also receive this cosmetic surgery if they are at least five years old, and the ear cartilage is fully developed and stable.
Otoplasty surgery is appropriate for both teens and adults.
Traditional vs. Reconstructive Otoplasty
Traditional otoplasty is also called ear pinning, where extruding or large ears are "pinned" back towards the patient's head. This helps develop a more normal ear appearance.
Reconstructive ear surgery helps address severe ear defects that can develop from birth or some type of external injury.
Surgical Procedure
Otoplasty is performed using mild general anesthesia or local anesthesia with sedation. If the ears are prominent, the surgeon may enhance or augment the anti-helical fold with the ear rim. At the same time, they will reduce the enlarged conchal cavity.
The surgeon will typically make incisions behind the ears so that the scars remain hidden. Certain patients may need otoplasty on the front side. Even in this case, the incisions will be placed inside the ear folds. The newly re-shaped cartilage will then be sutured into an appropriate position.
The incisions will be closed with external sutures after the procedure is complete. In general, the outcomes of this procedure are permanent.
Ear Reduction Surgery
Certain patients are more concerned with the shape and size of their ears instead of their protrusion from the side of the head. A type of ear surgery called "ear reduction" surgery is used to contour larger ears, offering patients a more natural appearance.
Ear reduction surgery may include earlobe reduction, and it is an outpatient procedure. In this procedure, the surgeon will eliminate undesirable skin and cartilage, and re-shape the ear to develop a smaller, more natural-looking size.
Ear reduction surgery offers symmetry and balance to the ears and face and is usually performed in combination with ear pinning.
Recovery
The recovery period can vary between two patients, depending on whether one or both ears are undergoing surgery and the extent of the procedure. A majority of patients will be able to return to their normal routine or resume work in one week after the surgery.
The patient may require pain drugs during the first few days following the surgery to remain comfortable. The swelling and bruising will resolve considerably from the second week onwards.
Board certified facial plastic and reconstructive surgeon Dr. Eric Yavrouian receives patients from Glendale, Pasadena, Burbank, Greater Los Angeles, Beverly Hills, CA, and nearby areas for otoplasty.
For more information about treatments and procedures by Facial Plastic and Reconstructive Surgeon, Dr. Eric J. Yavrouian, serving patients in and around Glendale, Pasadena, Burbank and the Greater Los Angeles, CA area call 818-241-2150 or click here to contact him for a consultation.