VIVAER Nasal Airway Remodeling
Patients suffering from chronic nasal congestion because of blocked nasal passages and nasal obstruction can now undergo a non-invasive procedure to restore proper breathing. The VIVAER procedure uses a proprietary energy treatment to reshape the nasal passageways and improve airflow without making a single incision. This is a simple, in-office treatment that permanently reshapes the nasal tissues and is backed by clinical studies.
The best candidates for treatment are those that have severe nasal congestion or stuffiness, have trouble sleeping and breathing through their nose, and those that feel like they are deprived of oxygen when exercising because they can't inhale and exhale through the nose efficiently.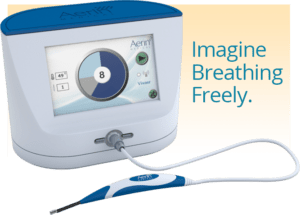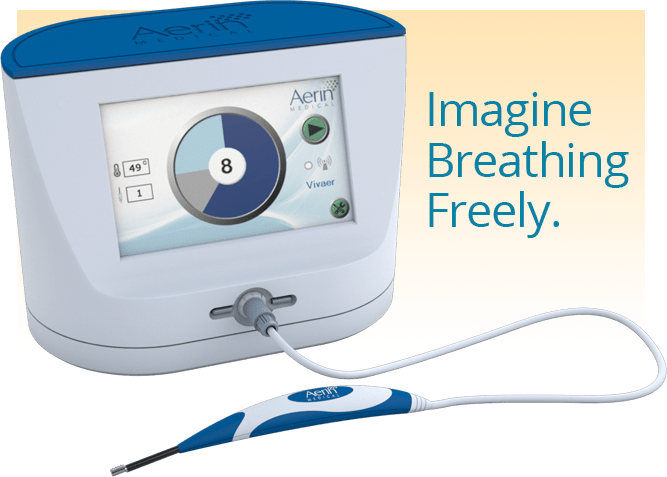 Since there is no surgery involved with this procedure, patients can resume regular activities shortly after treatment. There are no stitches to worry about and the nasal tissues heal relatively quickly after the treatment. Most patients notice a dramatic improvement in the way they breathe shortly after treatment and results are permanent.
Being able to breathe through your nose freely can have a tremendous impact on your well-being and quality of life. Living with blocked nasal passage and chronic congestion is a thing of the past and undergoing surgery isn't the only way to restore proper breathing. VIVAER is a revolutionary procedure that can be performed right in our office and completed in one visit.
For more information about VIVAER and other facial plastic surgery procedures by Facial Plastic and Reconstructive Surgeon, Dr. Eric J. Yavrouian, serving patients in and around Glendale, Pasadena, Burbank and the Greater Los Angeles, CA area call 818-241-2150 or click here to contact him for a consultation.