Double Chin Fat Reduction Injection
Kybella is the first FDA approved treatment to help contour and improve the appearance. of submental fullness or a "double chin." It is an injection into the subcutaneous fat. It destroys fat cells, making them unable to sore or accumulate fat.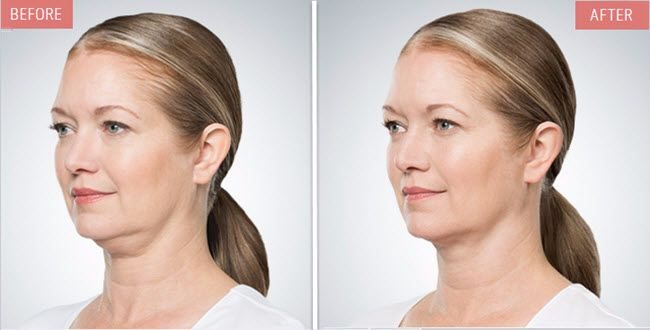 Kybella Double Chin Reduction
The excess fat that accumulates beneath the chin is called submental fullness, also commonly known as a "double chin." Certain people are genetically predisposed to developing submental fat while aging and weight gain causes others to develop a double chin.
Kybella is an injectable treatment that targets fatty pockets beneath the chin. This procedure involves the provider using deoxycholic acid injections to remove fat cells in this area.
In most cases, Kybella treatment does not involve incisions and requires minimal downtime. Kybella is approved by the FDA for use in the submental area (underneath the chin).
Board certified facial plastic and reconstructive surgeon Dr. Eric Yavrouian provides Kybella double chin reduction injections to patients in Glendale, Pasadena, Burbank, Greater Los Angeles, Beverly Hills, CA, and surrounding communities.
See More Before & After Photos
Kybella on (ET) Entertainment Tonight
Good Candidates
Suitable candidates for this treatment are above 18 years of age with moderate to severe fatty pockets beneath the chin. These people want to eliminate the appearance of a double chin in a non-surgical manner.
A 2015 consumer survey by the American Society for Dermatologic Surgery (ASDS) found that 67 percent of people feel unhappy about fat in the neck or under the chin. Currently, Kybella is the sole injectable treatment to have achieved FDA-approval for the treatment of fat underneath the chin.
How does Kybella work?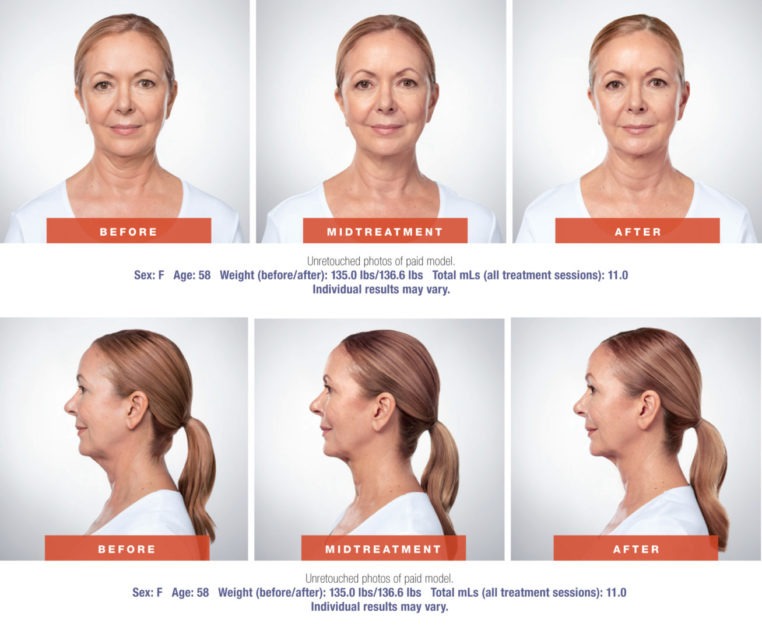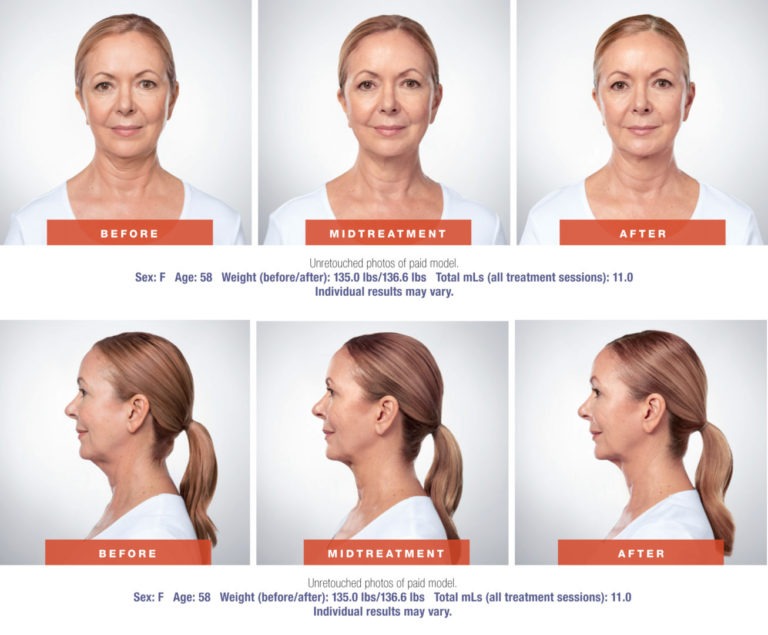 The body naturally creates a mild acid, called deoxycholic acid, for fat absorption. Kybella comprises a synthetic form of this acid.
Upon being injected, the deoxycholic acid in Kybella destructs fat cells beneath the chin to ensure that this region cannot accumulate fat in the future. It is vital to select a trained medical profession to administer this treatment as this acid can also destruct normal cells.
Before this in-office treatment, the Kybella provider will demarcate the injection sites with a marker and may apply a topical numbing cream or cold compress to ensure that the treatment is comfortable for the patient.
Patients typically receive between 20 to 30 injections underneath the chin, and the number of injections can go up to 50. Upon being injected, the acid gradually destructs the fat cells while the body eliminates these dead fat cells through its natural processes over the next few months.
Depending on their unique needs, every patient requires a distinct number of treatment sessions. They may need multiple treatment sessions for ideal results. The patient can receive up to six Kybella treatments with a gap of at least one month between treatments.
What to Expect after Kybella?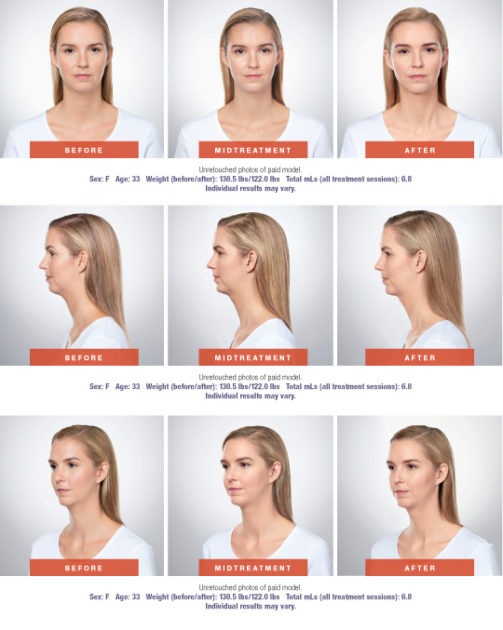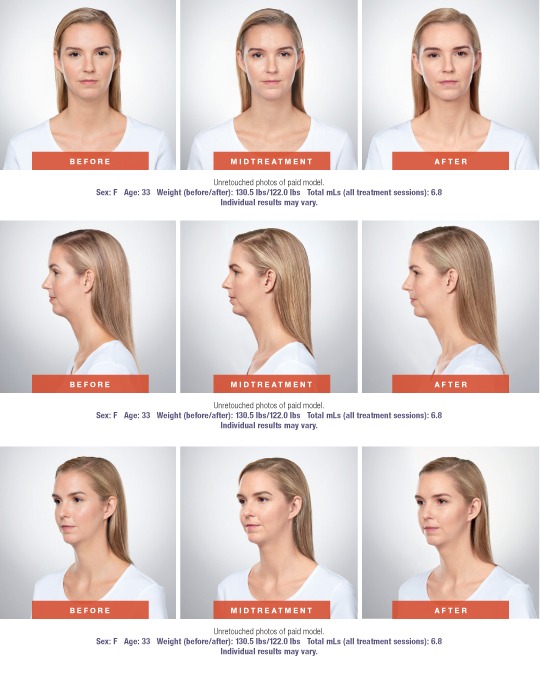 The medical professional should develop a treatment plan according to the specific needs of the patient. Most patients require more than one Kybella treatment session to achieve their desired aesthetic goals.
According to research studies, most individuals who have undergone Kybella injection achieve visible improvements in around two to four treatments. Nearly 59 percent of the participants need six treatments to achieve desirable outcomes.
The outcomes can last for a long time after the deoxycholic acid removes the fat cells in the chin region. Following this treatment, fat cells cannot store fat. For this reason, patients typically do not need any additional treatment.
Recovery
Some swelling, bruising, or numbness is normal after Kybella treatment. It is vital to inform the provider promptly if the patient develops unusual side-effects such as weakness in facial muscles or an uneven smile.
FOR MORE INFORMATION
For more information about treatments and procedures by Board Certified Facial Plastic and Reconstructive Surgeon, Dr. Eric J. Yavrouian, serving patients in and around Glendale, Pasadena, Burbank and the Greater Los Angeles, CA area call 818-241-2150 or click here to contact him for a consultation.