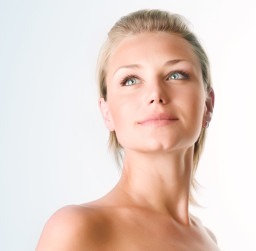 An eyelid lift cosmetic surgery is a rather minor but sensitive procedure as it involves the delicate eye area. For this reason, it is important to work with a highly qualified and experienced surgeon for an eyelid lift surgery (blepharoplasty).
Board certified facial plastic and reconstructive surgeon Dr. Eric Yavrouian provides eyelid lift to patients in Glendale, Pasadena, Burbank, Greater Los Angeles, Beverly Hills, CA, and surrounding communities. 
Surgeon's Experience
It is certainly important for patients to identify a surgeon with specialized training. But it is equally crucial for them to understand whether the surgeon has extensive hands-on experience in eye-related procedures.
In case the patient seeks a specific type of eyelid surgery, or they require an additional procedure such a brow lift, they should work with a surgeon with experience in these particular areas.
Desirable Qualities
The patient is more likely to be satisfied with the final results of their treatment upon choosing a surgeon with whom they feel comfortable. Ideally, the patient should work with a surgeon who is willing to devote them their time, answer their questions, and develop an individualized treatment plan to address their specific concerns and needs. 
Conversely, they should avoid working with a cosmetic surgeon who puts pressure on them to receive more treatment than they want. 
Other desirable attributes in an eyelid surgeon may include:
Has an in-depth comprehension of the facial and eye structure

Possesses an artistic sensibility with a deep understanding of proportion, form, and balance

Uses the most advanced techniques available to ensure that the eyelid lift surgery is minimally invasive and causes as little scarring as possible
Focus on Individualization and Innovation 
Each person has unique facial features. Therefore, the patient receives the best blepharoplasty results when the surgeon customizes the approach to address their specific anatomical and cosmetic needs. 
Cosmetic surgeons who focus on continually updating their knowledge and skills through ongoing education on advanced surgical techniques and technologies usually deliver excellent outcomes to their patients. 
The use of advanced procedures is beneficial for patients. These techniques are usually more effective as they are an improvement over previous techniques which enable the procedure to be less invasive and uncomfortable. Such procedures also involve lesser risks and shorter recovery periods. 
Surgical Venue 
The reputation and background of the surgeon are important. At the same time, it is essential for patients to understand where the procedure will be performed. 
An eyelid lift cosmetic surgery should preferably be performed at an American Associations for Accreditation of Ambulatory Surgery Centers accredited surgical center or a hospital. The surgical facility must maintain top-notch safety and surgical standards to receive this prestigious accreditation. 
To achieve operating privileges at a surgical center or hospital, doctors must meet a specific set of criteria. It is a fair indication that a doctor is ethical and follows proper safety protocol if they have hospital privileges. 
Procedures Offered
The patient should try to garner as much information on the various blepharoplasty procedures available to them prior to choosing their surgeon. In case they know other people who have undergone eyelid lift plastic surgery, they should ask them about their surgeon and their experience with the procedure. 
This will enable patients who seek a specific blepharoplasty technique or technology to choose appropriate surgeons who offer these treatments. 
Facial plastic and reconstructive surgeon Dr. Eric Yavrouian receives patients from Glendale, Pasadena, Burbank, Greater Los Angeles, Beverly Hills, CA, and nearby areas for eyelid lift. 
For more information about treatments and procedures by Facial Plastic and Reconstructive Surgeon, Dr. Eric J. Yavrouian, serving patients in and around Glendale, Pasadena, Burbank and the Greater Los Angeles, CA area call 818-241-2150 or click here to contact him for a consultation.