Facial Liposuction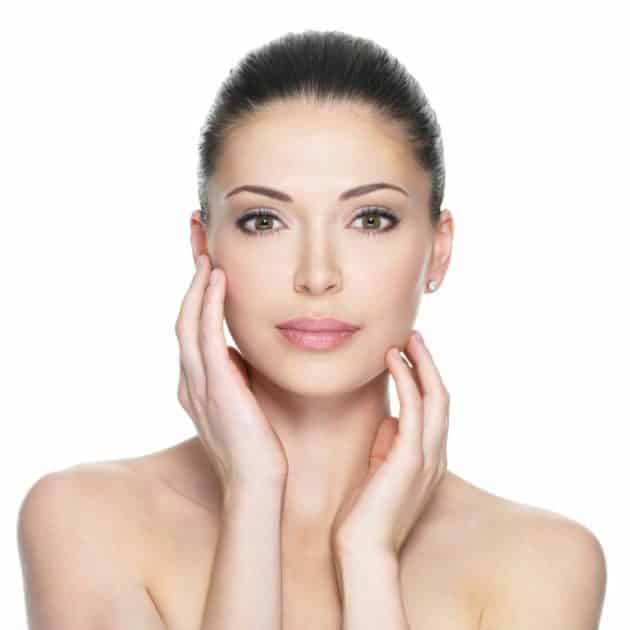 Cheek liposuction is a fat removal cosmetic surgery that uses suction to remove excess fat from your mid-face. Once the cheek liposuction procedure is complete, excess fat is removed permanently from your cheek. Subsequently, you will have a defined jawline.  
Cheek liposuction is similar to liposuction performed on other parts of the body. However, if the mid-face skin is somewhat loose, your surgeon might have to perform an additional procedure such as a cheek lift or mini facelift. It is important to not confuse cheek liposuction with buccal lipectomy. 
Although both the procedures are intended for fat-removal, buccal lipectomy is only concerned with a specific fat tissue in the cheek called buccal fat pad, while the liposuction removes entire excess fat in the mid-face. Facial plastic and reconstructive surgeon Dr. Eric Yavrouian provides facial liposuction to patients in Glendale, Pasadena, Burbank, Greater Los Angeles, Beverly Hills, CA, and surrounding locations. 
Procedure for 
Cheek Liposuction 
Cheek liposuction is an outpatient surgical procedure, wherein you can go home once the surgery is over. Generally, the surgery can last from 30 minutes to one hour. Before making incisions, your plastic surgeon will carefully mark the areas of your cheek that need liposuction. Once the markings are made, you will receive either local or general anesthesia.  
Once you respond positively to the anesthetics, your surgeon will begin the procedure by making a small incision in the natural contours of your mid-face. Then fat tissue is removed using one of the several techniques discussed below.  
Fat 
Tissue Removal Techniques 
Tumescent
In this technique, your surgeon will inject a solution of saline and epinephrine along with a pain medication into the area being treated. The solution will cause the area to stiffen and swell, thereby making it easier for your surgeon to remove fat.  
Ultrasound
Here, ultrasonic energy is harnessed to break fat cells in your cheek. This process takes place by inserting a small metal rod that produces this energy, which is delivered into the area being treated.  
Laser 
A laser is a high energy light beam. In liposuction, this energy is used to break down fat tissues. For this, a small laser fiber is inserted into your cheek through a slim cannula.  
Manual liposuction 
In this case, a narrow tube called a cannula is inserted through the incision. This tube is then connected to a suction device that helps to remove the fat.  
Post-surgery 
Ca
re and 
Rec
overy
You may experience some soreness and swelling around the treated areas. However, this will diminish in a few days. Your plastic surgeon may ask you to wear a compression garment, which fits over your head covering your jaws and neck. This garment will speed up recovery. You will recover fully in 3 to 4 weeks. After recovery, your cheek will look thinner and leaner in appearance.  
Ideal 
Candidat
es for 
Cheek Liposuction 
People in good health with no underlying conditions such as heart disease or diabetes. 
People having elastic and smooth skin in the facial areas. 
A non-smoker.
Generally, people with thin skin are not encouraged to have liposuction.  
Facial plastic and reconstructive surgeon Dr. Eric Yavrouian receives patients from Glendale, Pasadena, Burbank, Greater Los Angeles, Beverly Hills, CA, and nearby areas for facial liposuction.   
Contact Us For a Consultation with Southern California Facial Plastic and Reconstructive surgeon Dr. Eric Yavrouian
For more information about treatments and procedures by Facial Plastic and Reconstructive Surgeon, Dr. Eric J. Yavrouian, serving patients in and around Glendale, Pasadena, Burbank and the Greater Los Angeles, CA area call 818-241-2150 or click here to contact him for a consultation.