Neck Liposuction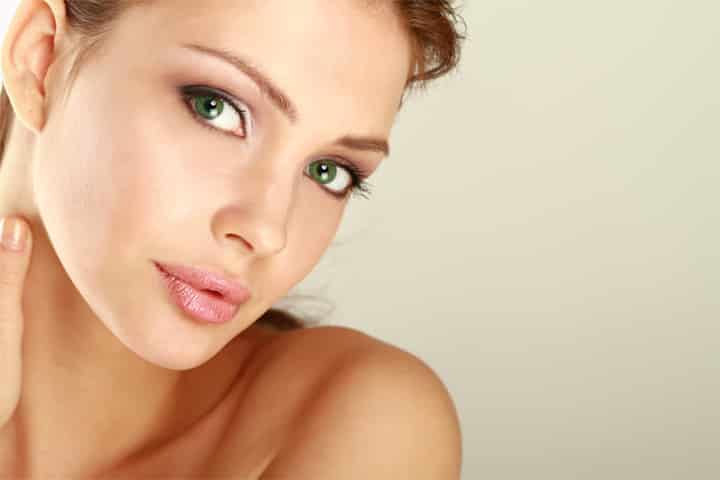 Excess fat in the neck area is commonly known as double chin. This is a common problem among both women and men, and can be corrected with neck liposuction cosmetic surgery. Extra fat in the neck may occur due to genetic factors, progressive weight gain, disease, or other reasons.
Dr. Eric J. Yavrouian is a fellowship trained facial plastic and reconstructive surgeon and a board certified otolaryngologist providing neck liposuction and various other procedures of the breast, body and face. Dr. Yavrouian receives patients from Glendale, Pasadena, Burbank, Greater Los Angeles CA, and surrounding communities.
Candidacy
Neck liposuction cosmetic surgery is ideally suited for adults who are bothered by the appearance of excess fat tissue in the area immediately below the chin. A stellar candidate will have a reasonable amount of skin elasticity in the neck so that the liposuction does not lead to skin irregularities.
If the skin laxity is high, the surgeon may recommend neck liposuction in conjunction with facelift surgery. If the jaw line is poorly defined, it can also be corrected with neck liposuction along the jaw line and jowls.
Procedure
As a leading facial plastic and reconstructive surgeon, Dr. Yavrouian is an ideal surgeon to perform neck liposuction for patients in Glendale, Pasadena, Burbank, Greater Los Angeles CA, and nearby areas. Dr. Yavrouian will usually perform this procedure on an outpatient basis. It may take about one to two hours to complete the surgery, which involves local anesthesia and IV sedation.
The surgeon will generally adopt tumescent liposuction technique to perform the surgery. This is a relatively less invasive technique, which avoids general anesthesia, and entails minimal risk and downtime. In this technique, the surgeon will inject the targeted area of the neck with tumescent fluid, which is a combination of saline solution, local anesthetic, and epinephrine, which supports the constriction of blood vessels and minimizes bruising and bleeding.
The tumescent fluid will make the unwanted fat cells swollen and firm, and allow the surgeon to isolate them and remove them easily in a less invasive way. These fats will be suctioned out through a thin micro cannula with a suction pump attached to the other end. A controlled amount of fat will be removed gently in order to restore the slimmer and more natural looking neck contours.
Average Stipulated Cost
According to the American Society of Plastic Surgeons, the average price figure of liposuction surgery in the US in 2014 was $2,971. However, this cost did not cover key cost components such as sedation anesthesia, operating room fees, and related expenses. The overall dollar amount of neck liposuction may range from $4,000 to $7,000, depending on several factors.
Recovery
The patient will have to wear a compression garment around the neck and jaw line area for the first week, and at night time for the next few weeks. Most patients will be in a position to resume their normal activities after a week. This means they can get on with their life and enjoy their new fantastic look while being productive.
For more information about treatments and procedures by Facial Plastic and Reconstructive Surgeon, Dr. Eric J. Yavrouian, serving patients in and around Glendale, Pasadena, Burbank and the Greater Los Angeles, CA area call 818-241-2150 or click here to contact him for a consultation.