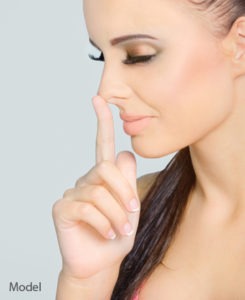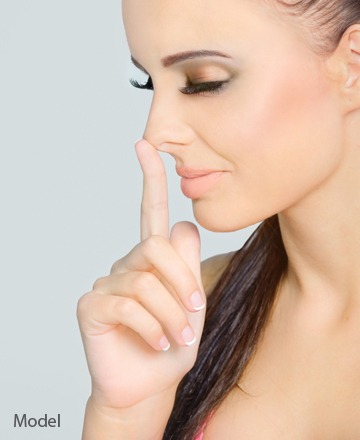 Vivaer Nasal Airway Remodeling refers to a non-surgical nasal obstruction treatment that can be performed in the ENT's office to allow the patient to breathe more easily.
During the initial consultation, the treatment provider will inform the patient about various facets of Vivaer non-surgical procedure, and explain its approximate costs. The primary goal of the provider should be to educate the patient about Vivaer and allow them to make an enlightened decision. 
Board certified facial plastic and reconstructive surgeon Dr. Eric Yavrouian provides Vivaer treatment to patients in Glendale, Pasadena, Burbank, Greater Los Angeles, Beverly Hills, CA, and surrounding communities. 
Cost Factors
In comparison to plastic surgery, the cost of Vivaer nasal airway obstruction treatment is more cost-effective. However, the actual cost can differ between practices, and at times, even between two patients at the same practice. The below-mentioned factors will influence the cost of the procedure:
Geographical Location of the Practice
Vivaer treatment costs may differ between cities due to the variations in regional economies. Practices that are situated in main urban centers and busy metropolitan areas typically have higher overhead and real estate costs. For this reason, their rates may be marginally higher in comparison to those of a practice situated in a small town in the interiors. 
Injection Provider's Expertise
The authority and expertise of the injection provider administering Vivaer treatment could impact the costs of the procedure. Reputable practitioners invest in advanced techniques, on-going education, and offer their patients the highest standards of care. 
In such cases, the treatment provider's charges may be slightly higher. It is typically worth the extra cost to undergo the best quality treatment and customized care under the supervision of a qualified and board-certified plastic surgeon.
Extent of Treatment
Certain patients may need more intricate nasal treatment to address multiple issues. Other patients may only require limited nasal correction in a single nostril. For this reason, the time taken to undertake the treatment and the extent of the treatment involved may differ between patients. This will influence the overall costs of Vivaer treatment.
Cost Comparison with Surgery
Nasal surgery procedures can help restore normal breathing by eliminating nasal obstructions. However, these procedures usually involve expenses such as the plastic surgeon's fees, anesthesia costs, surgical venue costs, and pre and post-op expenses such as prescription meds, medical tests, and follow-up appointment's at the surgeon's office. 
In the case of Vivaer nasal airway obstruction treatment, all these costs are eliminated. The procedure can be undertaken without the use of general anesthesia.
It can be undertaken as an in-office procedure on an outpatient basis. The treatment does not involve any incisions or cuts. The patient does not need any significant downtime, which can have positive cost implications for patients who are working professionals. 
Insurance and Financing
The patient may be able to receive insurance coverage for a corrective medical procedure, such as Vivaer nasal airway obstruction treatment. In addition, financing by third-party med care financing companies will be available to a majority of patients. 
Board certified facial plastic and reconstructive surgeon Dr. Eric Yavrouian receives patients from Glendale, Pasadena, Burbank, Greater Los Angeles, Beverly Hills, CA, and nearby areas for Vivaer procedure.
Contact Us For a Consultation
For more information about treatments and procedures by Facial Plastic and Reconstructive Surgeon, Dr. Eric J. Yavrouian, serving patients in and around Glendale, Pasadena, Burbank and the Greater Los Angeles, CA area call 818-241-2150 or click here to contact him for a consultation.