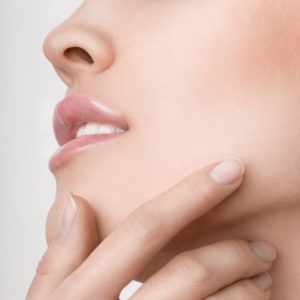 While cosmetic surgery procedures can positively transform the appearance of your facial skin, a few cutting-edge non-surgical procedures can also be highly effective. Morpheus 8 is a unique skin tightening procedure that is completely non-surgical and combines radiofrequency (RF) and microneedling to produce desirable results.
Facial plastic and reconstructive surgeon Dr. Eric Yavrouian provides Morpheus 8 to patients in Glendale, Pasadena, Burbank, Greater Los Angeles, Beverly Hills, CA, and surrounding locations.
How does it work?
People who are bothered by the appearance of loose skin around the jowls and below the chin, and those who wish to make the facial and neck skin tighter and more volumized can choose Morpheus 8. This innovative anti-aging treatment uses an advanced microneedling device that delivers RF energy into the deeper skin layers.
The combined effect of microneedling and RF heat promotes new collagen production, and firms up the face and neck. The microneedles reach 4 millimeters deep into the skin to stimulate collagen fibers. As new collagen is produced, it will keep firming up and volumizing the skin tissue from within in a natural way over several months.
Morpheus 8 device contains 24 microneedles that work along with RF energy to cause the deep tissue molecules to rotate. This rotation produces gentle heat in the tissue, triggering hyperactive collagen formation.
Treatment Plan
Depending on your extent of skin laxity, sun damage or other skin issues, and your personal cosmetic goals, the provider will create a customized Morpheus 8 treatment plan. Most patients will need three to four treatment sessions to achieve the best results. Each treatment is kept about four weeks apart. No downtime is involved, and you can return to your regular routine after the treatment session.
Following the numbing of the targeted area, the provider will only require about 20 minutes to complete the procedure. You may experience minor redness in the treated sites, which you can easily cover with makeup. You will see noticeable results in about six to eight weeks, and full results will appear in about six months as the new collagen production occurs in the deeper skin layers.
Advantages of Morpheus8
Morpheus 8 is not just meant for skin tightening, but also for improving skin imperfections that may occur due to sun and wind exposure over time. The difference in the skin that is usually exposed to the sun (such as the face and arms) and other areas, such as the butt, can be dramatically conspicuous. This is where Morpheus 8 can improve the appearance of sun damaged skin.
Some of the key benefits include:
Safe on all types of skin

Results are consistent and uniform

New collagen production creates more sustainable results

Comfortable fractional treatment

Little to no damage to the dermis from thermal heat

Minimal risk of post-inflammatory hyperpigmentation

Synergistic benefits of microneedling and RF energy
Although most patients want to choose Morpheus 8 for improving their lower face and neck appearance, it can be effectively used in any area with wrinkles, discoloration, stretch marks, or acne scarring.
Facial cosmetic and reconstructive surgeon Dr. Eric Yavrouian receives patients from Glendale, Pasadena, Burbank, Greater Los Angeles, Beverly Hills, CA, and nearby areas for Morpheus 8.
Contact Us For a Consultation
For more information about treatments and procedures by Facial Plastic and Reconstructive Surgeon, Dr. Eric J. Yavrouian, serving patients in and around Glendale, Pasadena, Burbank and the Greater Los Angeles, CA area call 818-241-2150 or click here to contact him for a consultation.