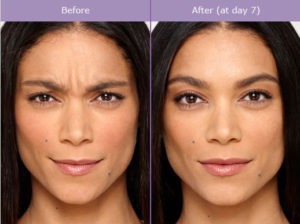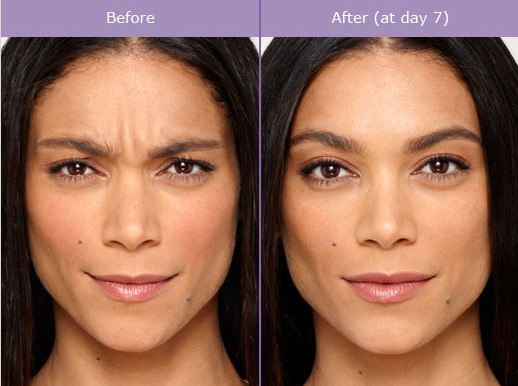 Botox is the world's most popular anti-aging facial injectable treatment, which was approved by the FDA in 2002 for cosmetic reduction of facial fine lines. People who want to avoid cosmetic surgery may choose Botox for facial rejuvenation. The main ingredient of Botox is botulinum neurotoxin, which is a highly potent biological substance. It is also used for treating certain nerve related medical conditions.
Dr. Eric Yavrouian is an experienced facial plastic and reconstructive surgeon providing Botox and various other procedures to patients in Glendale, Pasadena, Burbank, Greater Los Angeles CA, and surrounding locations.
Botox for Depression
Apart from serving as an alternative to facial cosmetic surgery, Botox also has certain medical applications. One of the recent promising medical theories that have emerged about Botox is that it can help to treat depression symptoms. Depression is a common problem today, and Botox may offer a simple and effective solution. Initial studies have shown encouraging results, and further scientific investigations are underway.
An experienced Botox provider will try to educate patients about all aspects of Botox, including its new and innovative applications. Fellowship trained facial plastic and reconstructive surgeon Dr. Yavrouian is committed to providing state of the art treatments to patients in Glendale, Pasadena, Burbank, Greater Los Angeles CA, and nearby areas.
Published Information
The idea about Botox as a potential agent to treat the symptoms of depression has been recorded in a book titled "In the Face of Emotion." The book won appreciation from leading global publications such as the New York Times. The NYT, in fact, termed the book as the "first authorized biography of Botox." The book explores the concept of how Botox could potential serve as a cure for depression.
"In the Face of Emotion" argues that a simple, injectable procedure such as Botox, which can create almost instant results, holds the potential to serve as a mood elevator. Additionally, it can contribute to the patient's improving relationships with others because aesthetic enhancement will boost their self-esteem and encourage them to reach out to others.
The book highlights the fact that Botox can help a person enjoy a more youthful looking face for several months with just a single, in-office treatment. When this cosmetic benefit it combined with the new aspect of Botox as a treatment for depression symptoms, it could significantly expand the scope of Botox treatment.
Additional Studies
The Journal of Psychiatric Research published a scientific study that revealed that 17 out of 33 patients reported that their depression symptoms reduced by half after a single treatment of Botox. Over one in four patients in the group reported that their depression went into a remission following Botox treatment.
A study conducted by German researchers also showed similar results when Botox was applied to treat depression. The researchers said that the brain nerves, which receive inbound signals, may receive positive signals following treatment with Botox. This can lead to gradual improvement in the condition of depression for some patients. Scientific research is still continuing to determine more conclusive benefits of Botox in treating depression.
For more information about treatments and procedures by Facial Plastic and Reconstructive Surgeon, Dr. Eric J. Yavrouian, serving patients in and around Glendale, Pasadena, Burbank and the Greater Los Angeles, CA area call 818-241-2150 or click here to contact him for a consultation.