Non-Surgical Nose Reshaping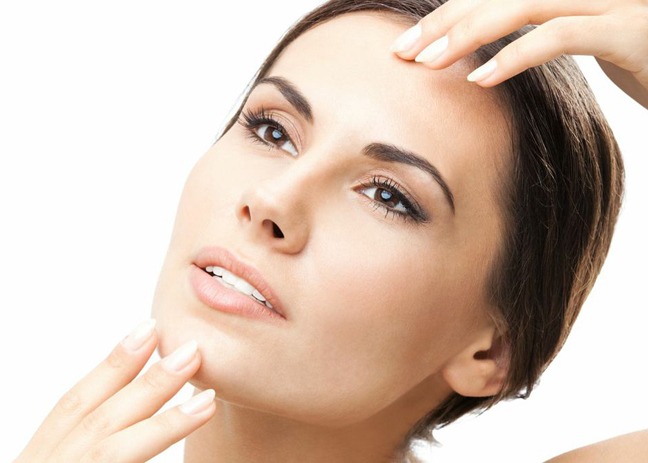 Liquid rhinoplasty refers to a noninvasive procedure for the purpose of improving the shape of the nose. The procedure involves using injectable filler that is administered through tiny needles to shape specific areas of the nose. Liquid rhinoplasty can be used for changing the shape and size of the nose, filling depressions, and hiding defects.
Board certified facial plastic and reconstructive surgeon Dr. Eric Yavrouian provides FDA approved dermal filler injections for liquid rhinoplasty to patients in Glendale, Pasadena, Burbank, Greater Los Angeles, Beverly Hills, CA, and surrounding communities.
Liquid Rhinoplasty Procedure
Liquid nose job or rhinoplasty is a great alternative to invasive procedures for improving the appearance of the nose. Patients can now make changes to their nose without having to get a surgery. Your nose can be reshaped by strategically placing dermal fillers. Droopy tips and unwanted bumps can also be fixed.
Patients can obtain Botox injections in muscle paralysis rhinoplasty to smooth out wrinkles and lines. This allows the nose to appear smaller in size. The following dermal fillers are usually used in a liquid rhinoplasty:
Perlane
Restylane
Radiesse
Juvederm
Duration of results and intrinsic properties of the dermal filler will determine the choice of filler to be used. Restylane, Perlane, and Juvederm are hyaluronic acid based compounds. The results don't last as long as Radiesse which is a hydroxyapatite material based filler.
Between 0.1-1 cc of dermal filler is typically used during liquid rhinoplasty. However, you should know that every nose is unique and may require different amounts. Topical numbing cream or local anesthetic is used in the area before administering the injection. Your treatment provider will determine the treatment sites based on your desired appearance.
Nasal contour can be improved through liquid rhinoplasty. However, your nose may appear slightly larger post treatment. However, many patients don't notice any changes to the nose size after correcting contour irregularities. Facial harmony is the goal to liquid rhinoplasty.
Recovery Duration
You may be able to continue with your routine activities following the treatment. You may also notice immediate improvements to your nose appearance. You should expect to experience pin prick marks, redness, minor bruising, and swelling following a liquid rhinoplasty. Bruising and swelling becomes more apparent on the second day.
Who is a Suitable Candidate?
You may be a good candidate for liquid rhinoplasty if you have a slight cosmetic deformity of the nose and are not comfortable undergoing surgical measures. The procedure is great for patients that have undergone rhinoplasty before and still have minor irregularities to correct.
However, such patients may require more care and expertise since their blood supply to the nose has already been altered. The procedure is not recommended for people that require functional improvements or want to decrease their nose size.
Benefits of Rhinoplasty
Minimally invasive
Instant results
Short recovery
Reversible
Quick procedure
Lower Cost
Disadvantages of Rhinoplasty
Only for small deformities
Temporary in nature
Doesn't make the nose smaller
Cannot fix breathing issues
Doesn't fix droopy nasal tip
Facial plastic and reconstructive surgeon Dr. Eric Yavrouian receives patients from Glendale, Pasadena, Burbank, Greater Los Angeles, Beverly Hills, CA, and nearby areas for non-surgical filler rhinoplasty.
Contact Us For a Consultation with Southern California Facial Plastic and Reconstructive surgeon Dr. Eric Yavrouian
For more information about treatments and procedures by Facial Plastic and Reconstructive Surgeon, Dr. Eric J. Yavrouian, serving patients in and around Glendale, Pasadena, Burbank and the Greater Los Angeles, CA area call 818-241-2150 or click here to contact him for a consultation.