Baby Botox (Microtox)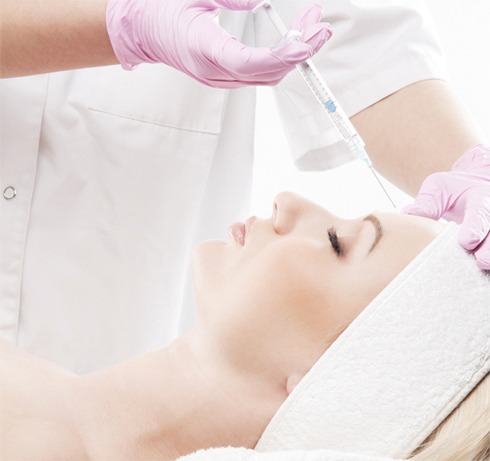 Botox along with other neuromodulator injectables, like Xeomin, Dysport and NewTox are highly popular as noninvasive facial enhancement procedures in the United States. However, many men and women do not require the standard or complete dose of Botox and other neurotoxin for achieving their desired results.
Microtox or Baby Botox can help them attain what they want more naturally. Board certified facial plastic and reconstructive surgeon Dr. Eric Yavrouian provides innovative, FDA approved Baby Botox injections to patients in Glendale, Pasadena, Burbank, Greater Los Angeles, Beverly Hills, CA, and surrounding locations.
Understanding Microtox
Patients are increasingly becoming concerned about unnatural, over-dramatic, and frozen looks that accompany traditional Botox injectables. While skillful providers never over-inject and do everything possible to avoid these risks, the task becomes easier when you are using Microtox treatment. Baby Botox is a perspicacious option if you want to delay the onset of aging signs on your face and want to eliminate minor fine lines.
Special injection techniques are involved in the Microtox procedure for ensuring subtle and natural looking results. Botulinum toxin type A is the active ingredient in Microtox like Botox. However, the injection is delivered using a "shrink-wrap" approach. This helps in reducing the fine lines and wrinkles from the face while ensuring consistent natural facial contours.
It is vital to seek treatment from an experienced and knowledgeable provider that has a deep understanding of the effectiveness and functionality of Microtox treatment.
Delivery of Almost Immediate Results
Microtox is similar to Botox at the core of it. Differentiated results are created by using different delivery approach and unit volumes. Patients in need of quick results can benefit from the Microtox treatment. Microtox can cut down the time lag significantly as compared to Botox for delivering near-instant results.
Botox can take as much as a week for showing complete and final results. In contrast, Microtox injections can make significant improvements almost immediately. You may walk out of the treatment provider's office with aesthetic improvements. There is considerable improvement in facial definition and subtle reduction in fine lines when Baby Botox is delivered underneath the skin directly.
How Does Microtox Work?
Almost hair-like or ultra-thin micro needles are used in Baby Botox treatment for penetrating the affected skin areas. You will experience almost no pain since the needles are really tiny. The neurotoxin substance will directly get infused at the targeted facial site.
Wrinkle forming muscles, in the case of Botox, gets relaxed for producing conspicuous results. However, where Baby Botox is concerned, reduction in wrinkles is relatively subtle. Microtox is a good option if you want to reduce the effects of wrinkles and fine lines almost immediately in a subtle manner.
Results of Baby Botox Treatment
Microtox injection results as with Botox injections last up to 3 – 4 months. Additionally, the results of micro-Botox treatment tend to have potential long-term benefits when combined with hyaluronic acid dermal fillers. This is what makes Baby Botox a popular choice among young adults today. Facial plastic and reconstructive surgeon Dr. Eric Yavrouian receives patients from Glendale, Pasadena, Burbank, Greater Los Angeles, Beverly Hills, CA, and nearby areas for Microtox injectable treatment.
Contact Us For a Consultation with Southern California Facial Plastic and Reconstructive surgeon Dr. Eric Yavrouian
For more information about treatments and procedures by Facial Plastic and Reconstructive Surgeon, Dr. Eric J. Yavrouian, serving patients in and around Glendale, Pasadena, Burbank and the Greater Los Angeles, CA area call 818-241-2150 or click here to contact him for a consultation.