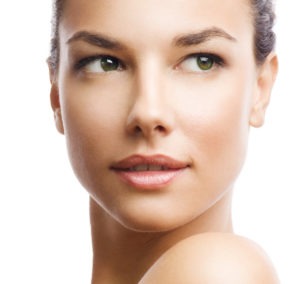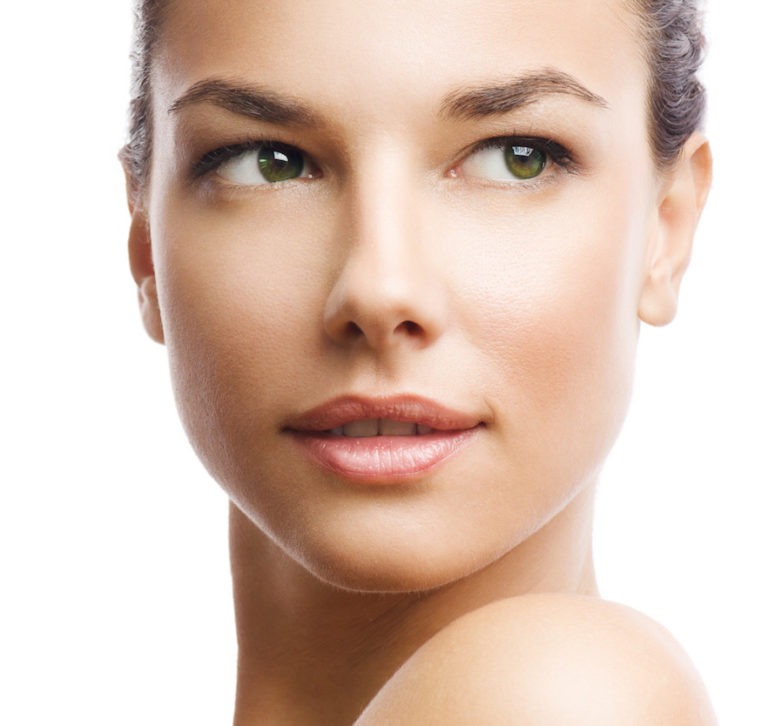 Eyelid lift cosmetic surgery, also known as blepharoplasty, corrects the appearance of droopy, tired looking eyes. At the time of the initial consultation, the surgeon will evaluate the state of the patient's upper and lower eyelids and recommend and appropriate blepharoplasty technique.
Board certified facial plastic and reconstructive surgeon Dr. Eric Yavrouian provides eyelid lift surgery to patients in Glendale, Pasadena, Burbank, Greater Los Angeles, Beverly Hills, CA, and surrounding communities.
What are Eyelid Lift Before and After Photos?
Blepharoplasty 'before and after' pictures refer to a pair or group of photos of previous patients who have undergone eyelid lift plastic surgery with desirable outcomes.
These images are taken before the procedure and after the surgery at a time when the post-operative inflammation and bruising have resolved, and the complete outcomes of the procedure are apparent.
The surgeon will attain these images with the express consent of the patient and show them to new patients in a discreet and responsible way. Additionally, the surgeon will not disclose the patient's identity as per standard norms.
The only reason that the surgeon will show these pictures to new patients is to help them develop a clear comprehension of blepharoplasty results.
Benefits
The face is the most noticeable body area. Therefore, patients are understandably anxious regarding any procedure that affects the face. The surgeon can offer a new patient reassurance on whether eyelid lift surgery is appropriate for them by displaying eyelid lift 'before and after' pictures.
Certain patients may need only limited correction with a blepharoplasty procedure while others may need more extensive treatment involving both the upper and lower eyelids. Regardless of the case, the patient can make a more judicious choice upon viewing eyelid lift before and after images.
Combining Photos with Text
Prospective patients may benefit if descriptive text detailing the cosmetic surgery, the reasons for which it was performed, and how it corrected the patient's specific problems accompanies eyelid lift before and after pictures.
The surgeon can present a previous patient's blepharoplasty journey with simple, concise, and succinct descriptions. These can be an important element of before and after image galleries. In general, patients tend to connect better with images while descriptions help them remember the associated details more precisely.
Sharing Images
Surgeons may share blepharoplasty before and after pictures to offer prospective patients information as well as educate them on the benefits of this procedure. They may share these images online in the following ways:
Photo galleries on the website

: Creating a comprehensive before and after gallery on the practice website which has been done but Dr. Yavrouian has not included eyelid lift plastic surgery pictures on the website as of now. This does not mean that you cannot see these images during the consultation which is pivotal anyway.

Portfolio

: Developing a photo portfolio to display to new patients seeking the same procedure.

Blog post

: Supplementing a blog post with pictures is an excellent way to provide prospective patients with visual documentation of procedure outcomes.

Social media channels

: The use of pictures is a powerful way to optimize social media posts. However, it is important to exercise discretion while posting on public platforms.
A detailed before and after photo gallery can inform patients and act as an educational tool for the plastic surgeon and their practice. It is an avenue to showcase their expertise and skills while simultaneously educating new patients on innovative procedures such as eyelid lift surgery.
100% Transparency
This can be done during the consultation as already stated. This illustrates how transparent Dr. Yavrouian is about his practice and based on this brilliant website with so many other images he has nothing to hide and is proud of his work.
Not only this, countless previous patients have been more than satisfied with the results of their surgeries and treatments with him.
Facial plastic and reconstructive surgeon Dr. Eric Yavrouian receives patients from Glendale, Pasadena, Burbank, Greater Los Angeles, Beverly Hills, CA, and nearby areas for eyelid lift surgery.
For more information about treatments and procedures by Facial Plastic and Reconstructive Surgeon, Dr. Eric J. Yavrouian, serving patients in and around Glendale, Pasadena, Burbank and the Greater Los Angeles, CA area call 818-241-2150 or click here to contact him for a consultation.