Juvederm VOLLURE XC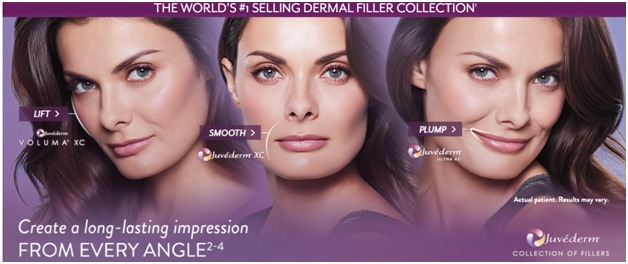 Juvederm Vollure injectables can help reduce the appearance of facial wrinkles, folds, and creases. This is true for lines and grooves that are moderate to severe in intensity. This formulation is highly versatile and is designed in a unique fashion. It balances low cohesiveness with gel firmness. The final outcome of Juvederm Vollure is a more natural looking and deeper aesthetic appearance.
The results can last for as long as 18 months. Board certified facial plastic and reconstructive surgeon Dr. Eric Yavrouian provides Juvederm Volllure soft tissue filler to patients in Glendale, Pasadena, Burbank, Greater Los Angeles, Beverly Hills, CA, and surrounding communities.
Juvederm Vollure Cost Comparison
Juvederm soft tissue gel injections are more cost effective as compared to plastic and non-surgical facial rejuvenation procedures, such as RF, laser, and ultrasound. They are also more affordable in comparison. Juvederm Vollure injections can be given in-office without the need for anesthesia.
This helps in avoiding the typical costs that accompany a surgery. For instance, you don't need to pay for the anesthesiologist's fee, surgical venue costs, or other similar expenses. There are no pre-op allergy tests required to get Juvederm Vollure. You probably won't be prescribed any medications as well after the treatment.
The best part is that you would be able to go back to work and resume your regular activities right after the treatment. There is zero downtime involved which helps you avoid loss of work and the costs associated with that. Juvederm Vollure is highly cost effective as compared to other dermal filler injections as well.
Juvederm Vollure results can last for up to a year. This means that you won't need to spend as much on repeat treatments. However, you may need to pay if you choose to secondary treatments or minor touch ups.
Juvederm Vollure XC Cost Factors
Juvederm Vollure costs can differ between two patients getting the same treatment at the same practice. The costs can differ between two treatment providers as well. This is because the geographical location comes into play here. Leading metropolitan cities and urban city centers have a higher cost of living when compared to remote interior towns.
The cost disparity affects everything from goods and services to cost of cosmetic procedures. Experience, skill, and qualifications of the treatment provider plays an important role in the overall cost of Juvederm Vollure as well. The final results depend on the kind of quality services and standards you receive.
You should always choose a treatment provider based on the quality of service and care provided. Make sure the dermal injection is provided by a qualified plastic surgeon or under the supervision of one.
Cost Evaluation of Juvederm Vollure
Costs can be significantly affected by the amount of Juvederm Vollure gel required for your treatment. Few providers charge per facial area basis while others charge on a single syringe basis. Costs will be low if you want the treatment in a limited area.
Facial plastic and reconstructive surgeon Dr. Eric Yavrouian receives patients from Glendale, Pasadena, Burbank, Greater Los Angeles, Beverly Hills, CA, and nearby areas for Juvederm Vollure facial filler injections.
Contact Us For a Consultation with Southern California Facial Plastic and Reconstructive surgeon Dr. Eric Yavrouian
For more information about treatments and procedures by Facial Plastic and Reconstructive Surgeon, Dr. Eric J. Yavrouian, serving patients in and around Glendale, Pasadena, Burbank and the Greater Los Angeles, CA area call 818-241-2150 or click here to contact him for a consultation.