Neck Liposuction Surgery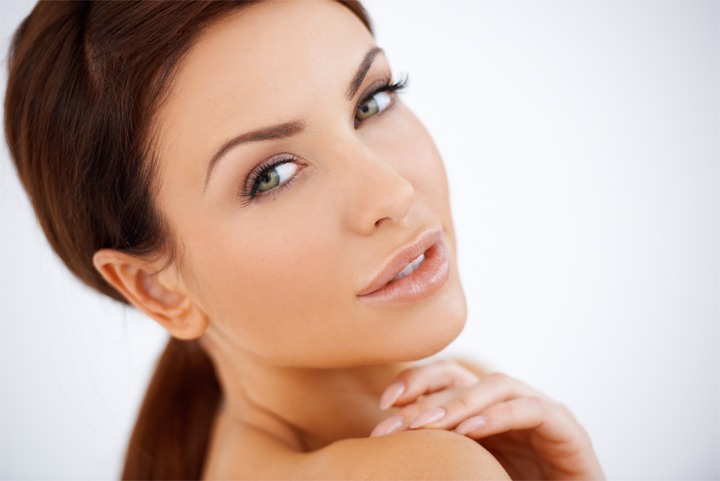 You can attain a slimmer and youthful looking neck with neck liposuction body contouring cosmetic surgery. The procedure can be performed in combination with others or as a standalone procedure. The primary goal of any responsible plastic surgeon will be to help their patients make an educated decision.
They will explain the benefits and limitations of the neck liposuction procedure so that patients can make an informed decision. Patients should proactively and freely participate in the consultation process to clear their doubts and ask questions during the initial consultation. Board certified facial plastic and reconstructive surgeon Dr. Eric Yavrouian provides neck liposuction to patients in Glendale, Pasadena, Burbank, Greater Los Angeles, Beverly Hills, CA, and surrounding locations.
Patient's Feedback
Surgeons should try and understand the reason for a patient to consider neck liposuction plastic surgery. This should be done during the initial consultation. Surgeons should also identify different aspects that bother patients. It is vital that surgeons inform their patients about underlying health problems and allergies that may affect the results, recovery, and procedure.
Aesthetic Goals of the Patient
Your unique goals and expectations will be determined by the surgeon during the pre-operative consultation. This will help them in developing a customized plastic surgery plan. Your surgeon will do their best for creating a personalized neck liposuction surgery plan that achieves all your aesthetic expectations in a precise and minimally invasive manner.
Understanding Existing Medical Conditions
Patients need to have their medical records sent to the cosmetic surgeon's office before the initial consultation. This is if they have any underlying medical conditions. The surgeon should be told about all autoimmune conditions, preexisting medical conditions, and known allergies. This will allow the plastic surgeon to minimize risks by modifying the procedure.
Ongoing Medications
You should let the treatment provider know about every medication you are on. This includes your prescription medications, vitamins, and herbal supplements. Patients should be honest in telling the surgeon about lifestyle behaviors, such as smoking and drinking as well.
Clarifying Concerns
Pre-operative consultation is a golden opportunity for patients to clear their doubts and concerns about the neck liposuction procedure. You can ask the surgeon about their background and experience as well. Patients should unhesitatingly ask the surgeon all manner of questions. They should decide to get the procedure done only when the surgeon has answered their questions appropriately. Committed surgeons make it a point to answer in an honest and detailed manner.
Photographs and Testimonials
Patients should ask the treatment provider for before and after images and testimonials of previous patients. This will help them attain better understanding of the procedure and results. It will also help them trust the surgeon better.
Before and After Procedure Care Guidelines
You will be provided with detailed preparation guidelines by the surgeon and their team. You should take at least a week off for recovery if you are a working professional. You should also make after care arrangements. Board certified facial plastic and reconstructive surgeon Dr. Eric Yavrouian receives patients from Glendale, Pasadena, Burbank, Greater Los Angeles, Beverly Hills, CA, and nearby areas for neck liposuction.
Contact Us For a Consultation with Southern California Facial Plastic and Reconstructive surgeon Dr. Eric Yavrouian
For more information about treatments and procedures by Facial Plastic and Reconstructive Surgeon, Dr. Eric J. Yavrouian, serving patients in and around Glendale, Pasadena, Burbank and the Greater Los Angeles, CA area call 818-241-2150 or click here to contact him for a consultation.