Forehead Lift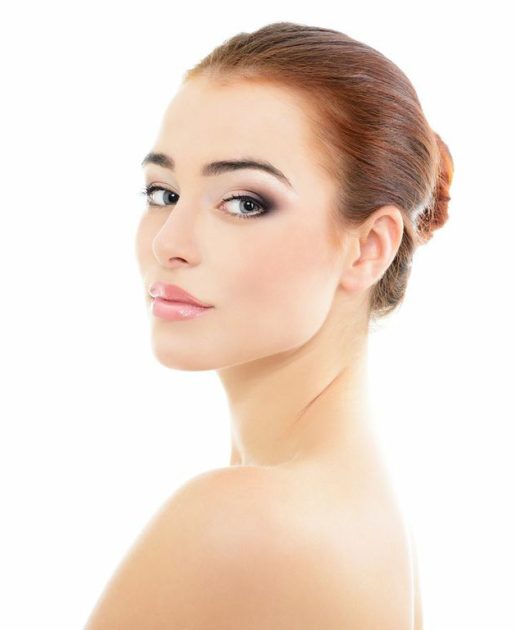 Non-surgical forehead lift and brow lift is performed by injecting Botox, dermal filler, or a combination of the two into specific muscles in the forehead and brow area. The biggest benefit of this procedure is that there are no incision scars and the procedure requires very little downtime.
Board certified facial plastic and reconstructive surgeon Dr. Eric Yavrouian provides Botox brow lift and Botox forehead lift treatments to patients in Glendale, Pasadena, Burbank, Greater Los Angeles, Beverly Hills, CA, and surrounding locations.
Dermal Fillers
Dermal fillers are gel-like, soft injectables that are made from naturally occurring or synthetic substances. They are injected in the dermal layer of the skin. These are a few benefits of dermal fillers:
Results last between 6 – 12 months
Increased plumpness and volume
Reduced appearance of wrinkles and static lines
Botox
Botox is provided in the same fashion as dermal injectables. However, the compound works differently. Botox is essentially botulinum toxin which blocks signals that travel to the nerves for contracting muscles. The muscles remain in a soft or relaxed form. Lines and creases caused by muscle contraction remain invisible. Effects of Botox, unlike dermal fillers, become evident 3 – 14 days after the procedure.
Duration of Botox Brow lift Results
Results of Botox brow lift last between 3 – 4 months. Botox injectable need consistent procedures for maintenance. Benefits of Botox brow lift injectables include:
 Elevated eyebrows that make the eye 'open up'
Designed specifically for lines and wrinkles created by moving muscles
Works on deep lines and wrinkles
New wrinkles and lines are stopped from forming by the relaxing effect of muscles
Advantages of Liquid Forehead Lift and Brow Lift
Combination of Botox and dermal fillers is increasing in popularity since they are complimentary in nature. Dermal fillers are useful in treating lost volume and static wrinkles. Botox is useful in targeting dynamic wrinkles. You should discuss all available options with an experienced treatment provider.
A major benefit of liquid forehead lift is that there is no need for special preparations. You won't have to take any time off for recovery as well. You can get right back to your regular routine after being treated by this injectable. However, few patients do experience mild bruising and slight redness. The brow line rises to an ideal position following the treatment. This is across the upper orbital rim.
Who Should Get a Non-invasive Forehead Lift or Brow Lift?
Choosing a cosmetic procedure is a highly personal decision. It should be considered only after consulting with a cosmetic surgeon. Botox brow lift can be highly effective and viable if you are constantly spending money on cosmetics and miracle wrinkle creams for treating stubborn lines on your forehead or brow area.
Botox brow and forehead lift provides more visible, effective, and viable results. You should consider discussing the advantages of non-invasive alternatives, such as Botox and dermal injections with your surgeon. These have grown in popularity for providing consistent results.
Facial plastic and reconstructive surgeon Dr. Eric Yavrouian receives patients from Glendale, Pasadena, Burbank, Greater Los Angeles, Beverly Hills, CA, and nearby areas for Botox brow lift and Botox forehead lift.
Contact Us For a Consultation with Southern California Facial Plastic and Reconstructive surgeon Dr. Eric Yavrouian
For more information about treatments and procedures by Facial Plastic and Reconstructive Surgeon, Dr. Eric J. Yavrouian, serving patients in and around Glendale, Pasadena, Burbank and the Greater Los Angeles, CA area call 818-241-2150 or click here to contact him for a consultation.