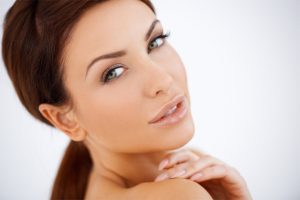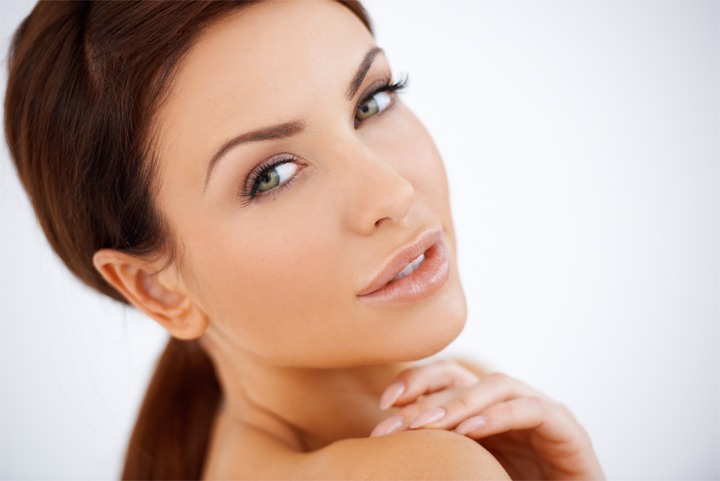 Balanced facial profile contributes towards an attractive and pleasant looking face. Profile balancing is a popular treatment that can include surgical as well as non-surgical options for balancing the features and profile of the face. 
In general, the procedure involves non-surgical techniques for reshaping, rejuvenating, lifting, and balancing the face. The most subtle changes can prove to be significant in correcting minor imbalances between the chin, nose, brows, cheeks, and lips.
Board certified facial plastic and reconstructive surgeon Dr. Eric Yavrouian provides facial profile balancing to patients in Glendale, Pasadena, Burbank, Greater Los Angeles, Beverly Hills, CA, and surrounding communities.  
What is Non-Surgical Facial Profile Balancing?
Non-surgical facial profile balancing is a cosmetic procedure aimed at balancing and optimizing the facial profile of an individual by altering the proportion of individual features through the use of dermal fillers. The treatment is not aimed at altering specific features. Instead, it takes the overall view of the facial profile. It considers the proportions of the forehead, nose, lips, chin, jawline, and cheeks. 
Profile balancing is also called facial harmonization and is recommended for achieving better facial symmetry, proportions, and balance between different features by using injectable dermal fillers. Patients use facial balancing with fillers in many cases as a convenient alternative to rhinoplasty, chin augmentation, and other types of surgery. 
These are a few common concerns that can be improved with facial profile balancing:
Weak profile

Weak jawline

Back-set chin

Hollow cheeks

Thin lips
Downtime in Dermal Filler Based Facial Profile Balancing
Profile balancing is among the most effective procedures for rebalancing the key facial features. Typically, the procedure involves chin augmentation, rhinoplasty and lip enhancement using dermal fillers for creating better overall proportion and balance. The procedure allows for an aesthetically pleasing profile without any downtime. 
Your session will not take more than 30 minutes, including the consultation. This means that you can get the treatment performed during your lunch hour. The results become visible almost immediately in the hands of a skilled practitioner. You don't need to worry about bruising or swelling. In case there is swelling or bruising, it will resolve on its own within a few hours.
Longevity of Results
The type of fillers used will determine the length of facial balancing results in case you choose nonsurgical facial profile balancing. On an average, patients can enjoy proportionate features for a little over a year before repeat treatment is required. You may get an early touch-up if you notice the results changing before their time. 
During the consultation, your treatment provider will analyze your face and take measurements for determining the features that need to be altered for creating a more harmonious appearance. They will understand your aesthetic goals for identifying the type of facial filler required. The dermal filler will then be administered in the target areas. 
You should have a candid discussion with your treatment provider regarding the expected goals and results. This will help them recommend effective alterations and dermal fillers. Facial plastic and reconstructive surgeon Dr. Eric Yavrouian receives patients from Glendale, Pasadena, Burbank, Greater Los Angeles, Beverly Hills, CA, and nearby areas for non-surgical facial profile balancing.
Contact Us For a Consultation with Southern California Facial Plastic and Reconstructive surgeon Dr. Eric Yavrouian
For more information about treatments and procedures by Facial Plastic and Reconstructive Surgeon, Dr. Eric J. Yavrouian, serving patients in and around Glendale, Pasadena, Burbank and the Greater Los Angeles, CA area call 818-241-2150 or click here to contact him for a consultation.