AccuTite Radiofrequency (RF)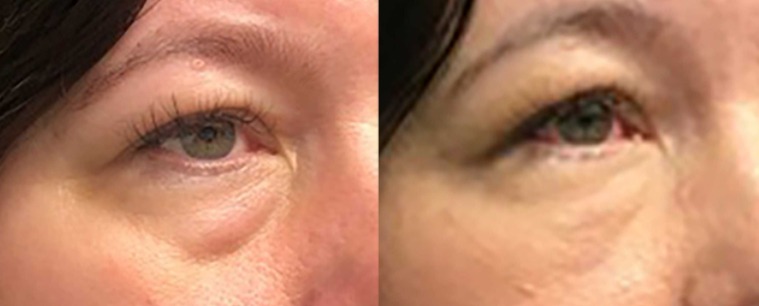 Forehead and the eyebrows are common upper facial parts that lose elasticity the first. The upper facial skin develops permanent lines with age. This can make the face appear worn or tired. These lines are more apparent in this area of the face since there are no other features, leaving a large expanse of skin.
A noninvasive brow lift with AccuTite can relax the wrinkles and leave your face with a rested appearance instead of an exhausted and angry look. AccuTite procedure is unlike a brow lift that uses longer incisions along the hairline or within the hair. The procedure makes use of 2 tiny, almost invisible punctures.
Board certified facial plastic and reconstructive surgeon Dr. Eric Yavrouian provides AccuTite RF energy treatment for lifting and tightening of sagging eyebrows to patients in Glendale, Pasadena, Burbank, Greater Los Angeles, Beverly Hills, CA, and surrounding locations.
Basics of AccuTite
AccuTite procedure is a special form of treatment that allows precision contouring, fat removal, and skin tightening. The treatment can be performed with a special device using RFAL (radio-frequency assistant lipolysis).
RF energy breaks down fat cells in the target area and stimulated natural collagen production in the body. It also provides fat removal through elastin production, which results in fewer wrinkles and fine lines. This is done by making tiny punctures that offer noticeable but gradual results. AccuTite treatment is:
Scarless
Versatile
Noninvasive
Effective
Affordable
Safe
AccuTite Forehead Lift For Men
Men generally have smooth and strong foreheads that can look angry because of sagging eyelids or deep wrinkles. Eyebrows that don't run straight across the brow bone make the eyelids looks tired. AccuTite for men is a noninvasive brow lift that can address the various of signs of aging.
Forehead lift will allow the eyebrows to return to their higher position. However, they won't be situated so high on the brow bone to look feminine. This will be done to allow the forehead muscles to relax for a smoother appearance.
AccuTite Brow Lift For Women
Women have smoother and gentler faces. Their eyebrows are situated in an arch above the brow bone. Low eyebrows can make a women appear worried while too high eyebrows may make her look unnaturally excited or alarmed. A non-invasive brow lift using the AccuTite device can relax the wrinkles and restore her youthful beauty.
Advantages of AccuTite Non-Invasive Brow Lift
Most patients achieve their cosmetic goals using a noninvasive approach with AccuTite for tightening and lifting their brows. This non-surgical procedure doesn't manipulate or trim away excess skin. Instead, it employs radiofrequency assisted lipolysis (RFAL) technique for lifting sagging brows and smoothing the forehead.
Noninvasive brow lift is designed for:
Elevating the eyebrow
Addressing forehead creases
Addressing frown lines
Creating an open eye expression
Typically, results are noticeable within a few days. This is a quick and safe procedure that is recommended for patients with early signs of facial aging. AccuTite offers the best results to patients that have moderate or mild skin laxity.
Cosmetic surgeon Dr. Eric Yavrouian receives patients from Pasadena, Burbank, Greater Los Angeles, Beverly Hills, CA, and nearby areas for AccTite RF energy treatment for the lifting and tightening of sagging eyebrows.
Contact Us For a Consultation with Southern California Facial Plastic and Reconstructive surgeon Dr. Eric Yavrouian
For more information about treatments and procedures by Facial Plastic and Reconstructive Surgeon, Dr. Eric J. Yavrouian, serving patients in and around Glendale, Pasadena, Burbank and the Greater Los Angeles, CA area call 818-241-2150 or click here to contact him for a consultation.