Forehead Lift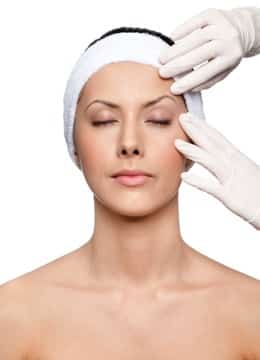 Forehead lift or brow lift cosmetic surgery can dramatically improve the appearance of your upper face and make you look more alert and youthful. The key to success in this procedure lies in the skill of the operating surgeon. Facial plastic and reconstructive surgeon Dr. Eric Yavrouian provides forehead lift to patients in Glendale, Pasadena, Burbank, Greater Los Angeles, Beverly Hills, CA, and surrounding communities.
Why Choose a
Board Certified
Facial Plastic Surgeon?
Surgeons who are board certified in facial plastic surgery would have undergone a minimum number of years of training specifically in facial and head and neck surgery. These surgeons have an in-depth understanding of the facial anatomy and specialize in all forms of surgical procedures for the face.
A board certified facial plastic surgeon will typically follow the highest quality standards and best medical practices, adopt the latest surgical techniques and technologies, and pursue on-going education to update their knowledge and skills.
Personal Rapport
There should be a strong relationship based on trust and open communication between the surgeon and patient to obtain most desirable outcomes in a cosmetic surgery procedure such as forehead lift. The surgeon should be warm, compassionate, and willing to engage closely with the patient.
The surgeon should encourage the patient to share any concerns or doubts that they may have on any aspect of their forehead lift procedure. Surgeons who create excellent results for their patients are experts in combining their strong surgical capabilities with equally effective communication skills.
This combination offers the patient safe and successful surgical outcomes. When considering a surgeon for their forehead lift plastic surgery, the patient can ask themselves the following questions:
When spending time with this plastic surgeon, do I feel comfortable?

Am I sure that this cosmetic surgeon will recommend procedures that are suitable and safe for me?

Do I feel comfortable asking questions or expressing concerns to this surgeon?

Will I be able to freely disclose my complete medical history and lifestyle habits to this surgeon? (This aspect is crucial for the patient's safety).
Choosing the Right Surgeon – Checklist
What are your qualifications and how many years of surgical experience do you have?

How many plastic surgeries have you undertaken to date?

Is it possible to see some forehead lift before and after images of your previous work?
Am I an appropriate candidate for brow lift? If not, what alternative procedures do you recommend?

What are your practice's policies on revision surgery if I am not satisfied with the results?

What are the approximate costs of forehead lift at your practice?

What other expenses will be involved?

Where will my surgery take place?
What are the risks involved in forehead lift surgery?

How long will it take for my recovery?

How long will the results last?
Facial plastic and reconstructive surgeon Dr. Eric Yavrouian receives patients from Glendale, Pasadena, Burbank, Greater Los Angeles, Beverly Hills, CA, and nearby areas for forehead lift surgery.
Contact Us For a Consultation with Southern California Facial Plastic and Reconstructive surgeon Dr. Eric Yavrouian
For more information about treatments and procedures by Facial Plastic and Reconstructive Surgeon, Dr. Eric J. Yavrouian, serving patients in and around Glendale, Pasadena, Burbank and the Greater Los Angeles, CA area call 818-241-2150 or click here to contact him for a consultation.