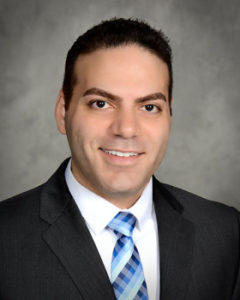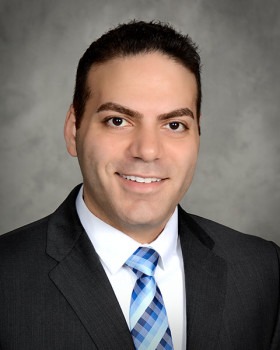 The face is one of the most prominent and cosmetically complex areas of the body, with various facial features that must appear harmonious with each other.
Any cosmetic surgery procedure pertaining to the face should only be undertaken by an experienced surgeon who has received exclusive training in surgical procedures related to the face.
Fellowship trained facial plastic surgeon and otolaryngologist, Dr. Eric J. Yavrouian offers advanced facial surgery procedures.
Board certified facial plastic and reconstructive surgeon Dr. Eric Yavrouian provides facelift and other facial procedures to patients in Glendale, Pasadena, Burbank, Greater Los Angeles, Beverly Hills, CA, and surrounding locations.
Qualities of a Good Facial Plastic Surgeon
A patient should seek the following qualities when choosing a facial plastic and reconstructive surgeon:
Professional manner, candid approach, and easy to talk to

Committed to make a difference in the patients' lives through

cosmetic surgery

Inherently understands the patients' expectations, aspirations, goals, and concerns

Has an intimate knowledge of the facial anatomy

Possesses a natural sense of art and aesthetics as well as an eye for proportion, form, balance, and beauty
A facial cosmetic surgeon should be able to present before and after pictures of past patients who have undergone various facial procedures. In addition, they should be able to show new patients testimonials of previous patients as necessary.
Importance of Board Certification
Dr. Yavrouian is a Diplomate of the American Board of Otolaryngology (Head and Neck Surgery), which means that he is a board certified otolaryngologist. A surgeon receives this prestigious certification upon completing a specific number of years of specialized head and neck surgery training.
Every cosmetic surgeon or even every board certified plastic surgeon may not be best qualified to undertake facial plastic surgery.
Patients should also assess the surgeon's qualifications to check if they have any advanced training or fellowship, specifically in the area of facial plastic surgery.
General and facial plastic surgeons should be differentiated based on their credentials, training, certifications, and experience. Lastly, the rapport between the patient and the surgeon is also a vital factor in identifying the most suitable facial plastic surgeon.
Focus on Customization and Innovation
Every person has unique facial characteristics. For this reason, the patient accomplishes excellent facial surgery outcomes when the surgeon individualizes their approach to suit the particular anatomical and aesthetic needs of the patient.
Plastic surgeons who continually focus on updating their skills and knowledge by pursuing continuing education on cutting-edge techniques and technologies typically offer beautiful results to their patients.
Patients benefit the most from the use of advanced procedures as these techniques are typically an improvement over previous techniques, which make them more effective.
The use of advanced techniques also enables procedures to be more comfortable and less invasive. These procedures also involve reduced risks and shorter recovery periods.
Board certified facial plastic and reconstructive surgeon Dr. Eric Yavrouian receives patients from Glendale, Pasadena, Burbank, Greater Los Angeles, Beverly Hills, CA, and nearby areas.
For more information about treatments and procedures by Facial Plastic and Reconstructive Surgeon, Dr. Eric J. Yavrouian, serving patients in and around Glendale, Pasadena, Burbank and the Greater Los Angeles, CA area call 818-241-2150 or click here to contact him for a consultation.