Lip Enhancement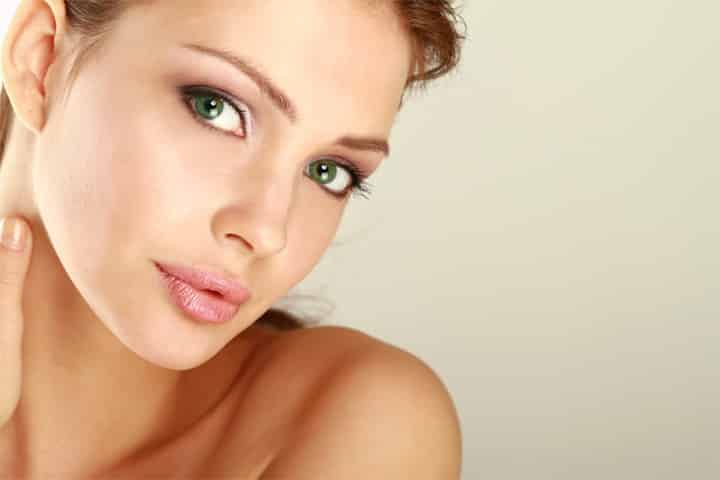 Many women dream of having sensual lips for that beautiful pout. Fuller lips can help enhance your facial beauty. Fortunately, you can achieve all your aesthetic goals in a sustainable manner with lip augmentation cosmetic surgery. There are also options for women that don't want to undergo a surgery. Your facial plastic surgeon may recommend a treatment consisting of dermal fillers for plumper and more defined lips.
However, dermal fillers provide results for a short period of time while lip augmentation surgeries are permanent. Facial plastic and reconstructive surgeon Dr. Eric Yavrouian provides surgical lip enhancement plastic surgery to patients in Glendale, Pasadena, Burbank, Greater Los Angeles, Beverly Hills, CA, and surrounding communities.
Ideal Candidate
Lip enhancement works well for anybody from any age group. However, the surgery is recommended for people that have naturally thin lips or suffer from loss of volume because of aging and other related factors. Candidates should be in good health before getting a lip augmentation surgery to ensure quick recovery. You should also have realistic expectations to begin with.
Augmentation with Lip Implant
You can achieve permanent lip augmentation with an implant. There are a wide variety of synthetic lip implants available. Your cosmetic surgeon will recommend one that is most appropriate to your goals and needs. Lip implants are designed to improve the shape and volume of lips. The surgery can be completed in about an hour when performed by an experienced facial plastic and reconstructive surgeon.
Your surgeon will make tiny incisions on your lips, usually at the mouth corners. This allows the incisions to remain discreet. A thin tunnel will be carved out through these incisions to make space for the implant. Once the implants are inserted the surgeon will thread it properly through the lip. If required, the implant will be trimmed precisely and the incisions closed.
Fat Transfer Lip Augmentation
Another way of getting your desired lip shape and volume is by getting a lip augmentation with fat transfer surgery. This is usually recommended for patients where implants are not suitable. The procedure involves removing excess fat from another area on the patient and filling the lips with that fat. You will get soft and natural looking results with this technique.
The procedure is less invasive as opposed to implants and the biggest advantage is that your body is less likely to develop an allergen reaction because the fat tissue belongs to you. Your surgeon will remove excess fat from another donor site, such as the abdomen or thigh. This fat will then be injected using a blunt needle into the lips. The injection will leave very tiny prick marks on your lips.
The procedure is usually performed under local anesthesia as opposed to general anesthesia. However, in some cases, surgeons administer light general anesthesia. An added advantage of this procedure is that excess fat is removed from another site on your body, making you look thinner.
Facial plastic and reconstructive surgeon Dr. Eric Yavrouian receives patients from Glendale, Pasadena, Burbank, Greater Los Angeles, Beverly Hills, CA, and nearby areas for lip enhancement plastic surgery procedures.
Contact Us For a Consultation with Southern California Facial Plastic and Reconstructive surgeon Dr. Eric Yavrouian
For more information about treatments and procedures by Facial Plastic and Reconstructive Surgeon, Dr. Eric J. Yavrouian, serving patients in and around Glendale, Pasadena, Burbank and the Greater Los Angeles, CA area call 818-241-2150 or click here to contact him for a consultation.