Rhinoplasty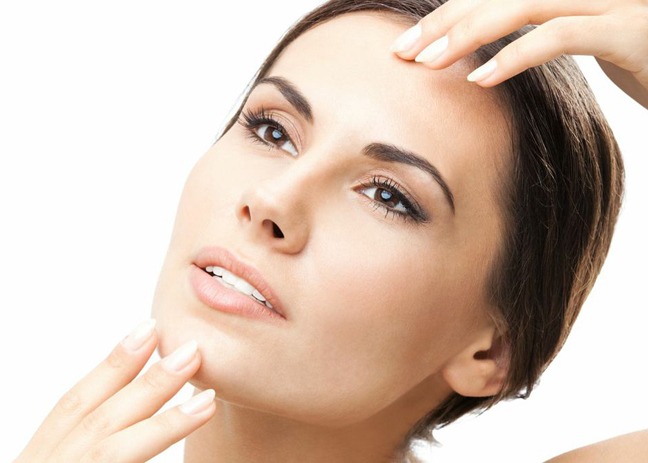 Rhinoplasty is among the top five cosmetic surgery procedures performed in the country. A minor correction to your nose can dramatically enhance your overall facial appearance. Your plastic surgeon will sculpt off a portion of the nose bone and cartilage to help you achieve the desired appearance. Rhinoplasty offers an effective, safe, and dependable cosmetic solution for men and women who are unhappy with the shape and size of their nose.
Rhinoplasty can go a long way in improving facial balance when performed by a skilled and experienced surgeon. Your plastic surgeon can help you discover renewed confidence. Rhinoplasty can help in correcting structural defects, especially the ones that cause breathing issues.
Board certified facial plastic and reconstructive surgeon Dr. Eric Yavrouian provides nose reshaping surgery to patients in Glendale, Pasadena, Burbank, Greater Los Angeles, Beverly Hills, CA, and surrounding locations.
Candidacy for Nose Reshaping
You are a good candidate for rhinoplasty if you:
Have a nose that looks disproportionate to your face
Have a bump on the nose bridge
Have a bulbous tip or a wide nose
have a tip that protrudes, droops or is enlarged
have nostrils that are pinched or flared
have a crooked nose
have an asymmetrical nose
have breathing problems because of deviated septum or other irregularities
Different Rhinoplasty Techniques
There are two primary techniques to getting a nose job regardless of the issues that need fixing. These are:
Closed rhinoplasty
Closed rhinoplasty involves incisions that are made within the nose. This helps in eliminating any form of external scarring. The surgeon can still address a wide range of structural and cosmetic concerns even though the incisions are hidden.
Open rhinoplasty
Surgeons get greater access to the bone of the nose and cartilage in an open rhinoplasty. However, this involves scar tissue formation. The doctor creates an incision across the cartilage between the nostrils, called the columella. Skin can be lifted off the tip of the nose this way to shape the cartilage precisely.
Rhinoplasty Types
Reduction rhinoplasty
This is a common nose reshaping plastic surgery. It helps patients get a nose that looks more proportionate to their facial structure. In particular, reduction rhinoplasty addresses elongated nasal tip, bumps on the bridge of the nose and flared nostrils.
Augmentation rhinoplasty
This is a popular nose surgery technique as well. The doctor will perform tissue or bone grafting. This is done to build the nasal bridge or tip in a manner discussed during the pre-op consultation.
Reconstructive rhinoplasty
Reconstructive rhinoplasty is required when patients have lost all or a portion of their nose. This can be due to skin cancer, accident, or a serious illness. Your cosmetic surgeon will employ techniques to rebuild the nose. This can be in the form of flap techniques, skin grafts, or other advanced methods.
Ethnic rhinoplasty
Ethnic rhinoplasty involves using the same techniques as other nose reshaping surgeries. This treatment is meant for patients of an ethnic background since their nasal contours are softer and require special care.
Facial plastic and reconstructive surgeon Dr. Eric Yavrouian receives patients from Glendale, Pasadena, Burbank, Greater Los Angeles, Beverly Hills, CA, and nearby areas for a nose job.
Contact Us For a Consultation with Southern California Facial Plastic and Reconstructive surgeon Dr. Eric Yavrouian
For more information about treatments and procedures by Facial Plastic and Reconstructive Surgeon, Dr. Eric J. Yavrouian, serving patients in and around Glendale, Pasadena, Burbank and the Greater Los Angeles, CA area call 818-241-2150 or click here to contact him for a consultation.