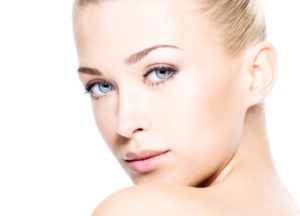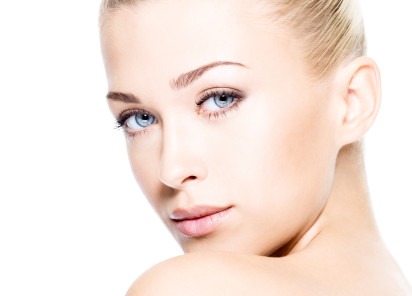 Various factors, such as sun exposure, smoking, genetics, and the aging process, can greatly impact the skin, particularly in the face, neck, and jowls. The FaceTite procedure is an effective non-surgical solution for people who want to appear as young as they feel.
Board certified facial plastic and reconstructive surgeon Dr. Eric Yavrouian provides FaceTite to patients in Glendale, Pasadena, Burbank, Greater Los Angeles, Beverly Hills, CA, and surrounding locations.
FaceTite Overview
FaceTite refers to a minimally-invasive contouring treatment for the face and other small areas of the body. It is a safe, predictable, and innovative treatment that offers significant aesthetic improvements to patients. The RFAL (Radio Frequency Assisted Lipolysis) technology, which involves the three-dimensional re-contouring of the tissue, forms the basis of FaceTite.
After a facelift, FaceTite is the next best thing. The treatment has built-in safeguards, such as power cut-off, impedance monitoring, real-time measurements of fat and skin temperature, and audible feedback to ensure the safety of the patient.
FaceTite by InMode provides patients with a rejuvenated and youthful appearance without significant scarring or a prolonged recovery period. Peer-reviewed clinical studies indicate that patients experience up to 36 percent tissue contraction after FaceTite treatment, creating a well-sculpted facial appearance.
FaceTite can effectively be used in any area above the shoulders. However, it is recommended for the skin in around the following areas:
Jowls

Neck

Mouth

Forehead

Brow

Nasolabial folds

Jawline

Eyes

Cheeks
Advantages
Directional thermal field assists in fat coagulation and tissue remodeling.

Dual temperature technologies offer more safety and control compared to other technologies.

100 percent concentration of energy in the treatment site.
Technology
FaceTite is based on technology that consists of a non-aspirating cannula with a plastic end tip. This allows the procedure to be done safely in the sub-dermal plane.
Computer-controlled RF energy heats the skin. This technology has been used in MRI machines and other medical equipment for over 75 years.
A major advantage of FaceTite is that most patients need only one treatment session to accomplish their desired outcomes. FaceTite is an outpatient procedure and does not involve general anesthesia. For this reason, it can be performed and completed in a single day.
Expected Results
These procedures are transformational for facial skin, making it tighter, smoother, and more youthful looking. Patients experience a dramatic reduction in signs of aging on the face almost immediately.
They will experience a significant reduction in fat as well as a dramatic improvement in the tautness of the skin. In addition, this procedure does not lead to the irregular, lumpy appearance that is sometimes associated with liposuction.
The results of the procedure will last for up to five years. Subsequently, the skin will continue to age in a natural way. The genetics of the patient and their lifestyle choices will also affect the longevity of the procedure.
Recovery
Recovering from FaceTite is very low-impact with no involvement of an overnight hospital stay, and sutures as well as almost no post-treatment bruising or scarring.
The treatment only involves local anesthesia. Therefore, many risks and prolonged recovery associated with traditional invasive surgery are completely eliminated. Instead, patients usually undergo minimal pain and a short recovery period.
FaceTite is meant to treat fragile skin without causing any cellular tissue damage. The applicator device comprises in-built thermal controls for complete safety of the patient.
Facial plastic and reconstructive surgeon Dr. Eric Yavrouian receives patients from Glendale, Pasadena, Burbank, Greater Los Angeles, Beverly Hills, CA, and nearby areas for FaceTite.
For more information about treatments and procedures by Facial Plastic and Reconstructive Surgeon, Dr. Eric J. Yavrouian, serving patients in and around Glendale, Pasadena, Burbank and the Greater Los Angeles, CA area call 818-241-2150 or click here to contact him for a consultation.