Juvederm Injectable Filler
Juvederm injectable filler is a unique, non cosmetic surgery facial rejuvenation procedure aimed at reducing facial lines and wrinkles to create a more youthful appearance. At the time of initial consultation, the injection provider will explain various facets of the procedure to help the patient make the best choice.
Some treatment providers like to show Juvederm injectable filler before and after photographs during the initial consultation. It allows the patient to appreciate the potential effectiveness of the treatment in a better way. Successful and reliable facial plastic and reconstructive surgeon Dr. Eric Yavrouian provides Juvederm filler treatment to patients in Glendale, Pasadena, Burbank, Greater Los Angeles, Beverly Hills, CA, and surrounding communities.
Juvederm Dermal Filler Before and After Photos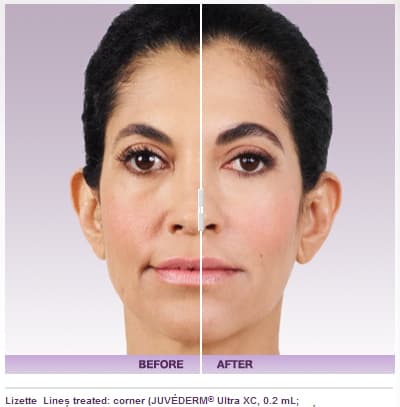 Before and after images in case of Juvederm injectable filler refer to a pair or group of photographs belonging to a previous patient who has received the same treatment with satisfactory results. The photographs include images taken prior to the treatment and after the treatment at a time when the initial swelling and redness has been eliminated and full results can be seen.
Sometimes the treatment provider may also include a separate set of facelift cosmetic surgery photographs to let the patient make a comparison. In any case, all such before and after pictures will be taken with the patient's consent and presented before new patients in a discreet manner.
The sole purpose of the provider here is to use the photos as a visual aid to educate new patients about all aspects of the injectable treatment. The real innovation here that needs to be mentioned is digital technology. Industry after industry has been shaken by this amazing reality and the plastic surgery industry falls under this category. Now people can see poignant pictures on their amazing smart phones from anywhere. Any digital device from their smart phone to their desktop.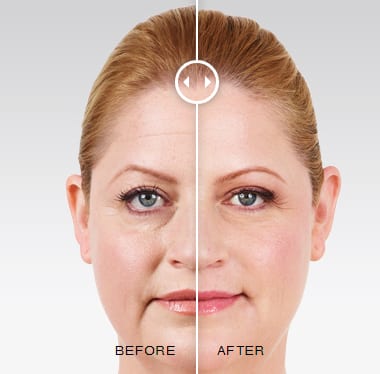 This means there should not be any surprises for any patient. Because of this upfront honest a patient can make this critical decision without anyone being the wiser. If they choose to schedule a consultation, they are more informed than ever before.
Benefits
When a new patient is considering a Juvederm dermal filler treatment for the first time, they may only have a superficial understanding of how the procedure may help meet their personal cosmetic needs. Some patients may require only limited or subtle improvement in the face, while others may need multiple injections for substantial facial volumizing.
In some cases, the treatment provider may recommend Juvederm filler in conjunction with another surgical or non-surgical treatment to meet the patient's goals. In all such situations, Juvederm injectable filler before and after photos can play a useful role, and help the patient make the best choice.
Facial plastic and reconstructive surgeon Dr. Eric Yavrouian receives patients from Glendale, Pasadena, Burbank, Greater Los Angeles, Beverly Hills, CA, and nearby areas for Juvederm dermal filler treatment. These patients can see these amazing and salient pictures from anywhere they can obtain Internet access which seems to be growing every day in this fast paced world.
Being Realistic
Higher patient satisfaction rates in aesthetic procedures are usually achieved when the patient has a positive frame of mind, clear goals, and realistic expectations. With the help of Juvederm injectable filler before and after photos, the provider can help ensure that the patient knows exactly what the treatment can or cannot do for them.
Images on the Website
The injection provider has the option to upload Juvederm injectable filler before and after photos in a dedicated Photo Gallery section, which can be created in their practice website which Dr. Yavrouian does with acumen. He believes in transparency which means his patients know what to expect and they know he stands by his work.
New patients can simply access the images online, and after reviewing them comfortably from their home or office (as already mentioned), decide about visiting the provider's office for a personal Juvederm consultation.
For more information about treatments and procedures by Facial Plastic and Reconstructive Surgeon, Dr. Eric J. Yavrouian, serving patients in and around Glendale, Pasadena, Burbank and the Greater Los Angeles, CA area call 818-241-2150 or click here to contact him for a consultation.