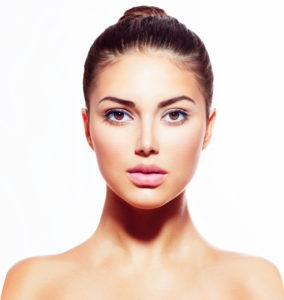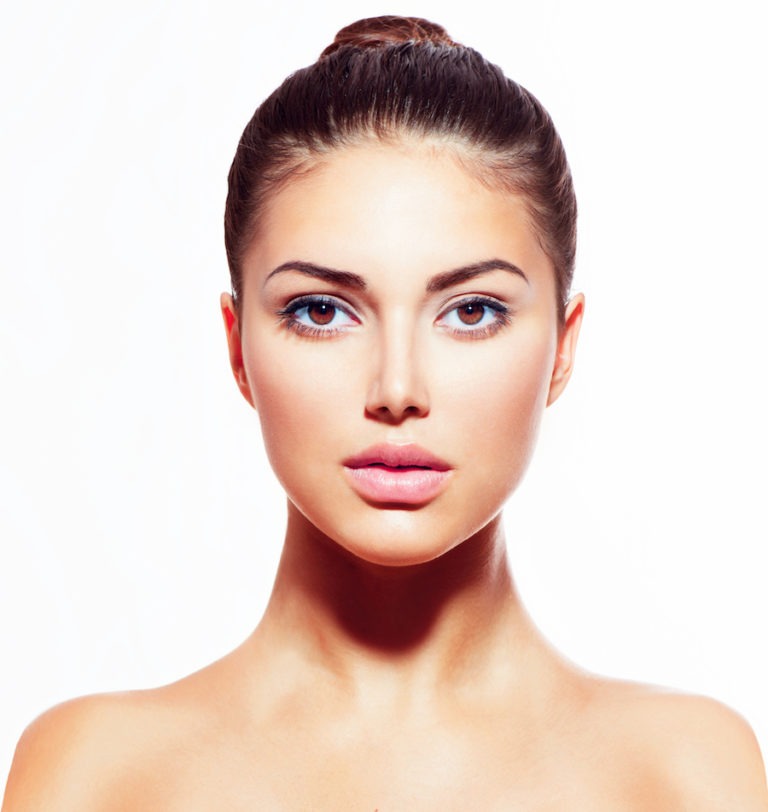 Morpheus8 refers to an innovative, sub-dermal, adipose remodeling, radio-frequency (RF) device. This system fractionally remodels and sculpts the face and body. The device delivers instant outcomes for patients.
It offers more even, symmetrical, long-lasting, and consistent results by treating both the subcutaneous fatty layers and superficial skin layers.
Board certified facial plastic and reconstructive surgeon Dr. Eric Yavrouian provides Morpheus8 to patients in Glendale, Pasadena, Burbank, Greater Los Angeles, Beverly Hills, CA, and surrounding locations.
Fractionated RF Energy
Morpheus8 is a stand-out innovation that delivers fractionated RF energy into sub-dermal tissue. In general, similar bipolar RF technologies that are available to patients work only on the superficial skin layers. Patients may not be open to considering a surgical procedure to address the sub-dermal tissue for moderate and severe cases of wrinkles and sagginess.
But Morpheus8 safely passes the epidermis to deliver bi-polar RF energy to the sub-dermal and deeper sub-cutaneous layers. This offers beautiful and sustainable outcomes.
Minimally Invasive
A key benefit is that it can be undertaken in combination with other surgical and non-surgical treatments, for instance, dermal fillers. Morpheus8 is increasingly becoming popular among patients who seek minimal downtime and subtle outcomes.
The programmable penetration, depth, and energy delivery allow Morpheus8 to be ideal for the treatment of wrinkles and fine lines, acne scars, and general skin tone.
The device comprises 24 silicone-coated pins to penetrate into the sub-dermal tissue, tightening fat, and constricting connective tissue. It has been scientifically proven that fractionated RF energy reduces wrinkles while restoring collagen and fat.
Safety
Morpheus8 can deliver energy at depths of 200, 300, and 400 microns with a very even effect. There is little to no thermal damage to the surface of the skin. Bi-polar technology is arguably safer than mono-polar because of the manner in which the energy passes through the poles.
On top of this, the combination of its silicone-insulated shafts and long needles make the device safer for use on all types of skin with negligible risk of post-inflammatory hyperpigmentation (PIH), which commonly occurs with other resurfacing procedures.
Morpheus8 can be used in any area that can benefit from sub-dermal rejuvenation. The most commonly treated sites are the neck and lower face.
If Morpheus8 and Facetite (which is a minimally-invasive face and neck contouring device that has received FDA-clearance for its safety and efficacy profile) are used in combination, it effectively treats skin laxity through differential tissue and 3-dimensional remodeling, which is the next best thing after traditional facelift surgery.
Benefits of Morpheus8
Promotes collagen production

Extremely consistent effect

Safe on all skin types

Deep and safe fractional treatment

Little risk of post-inflammatory hyperpigmentation (PIH), which commonly occurs with other resurfacing techniques

Penetrating 4000 microns with an additional thermal profile of 1000+ microns

Little to no thermal damage to the dermis
While the most commonly treated sites include the neck and lower face, Morpheus8 is an effective procedure for any area that exhibits discoloration, wrinkles, acne scarring, and stretch marks.
The results may differ between patients, and contraindications may be applicable. The patient may require two to three treatment sessions for optimal outcomes.
Facial plastic and reconstructive surgeon Dr. Eric Yavrouian receives patients from Glendale, Pasadena, Burbank, Greater Los Angeles, Beverly Hills, CA, and nearby areas for Morpheus8.
For more information about treatments and procedures by Facial Plastic and Reconstructive Surgeon, Dr. Eric J. Yavrouian, serving patients in and around Glendale, Pasadena, Burbank and the Greater Los Angeles, CA area call 818-241-2150 or click here to contact him for a consultation.