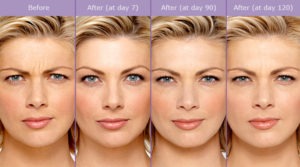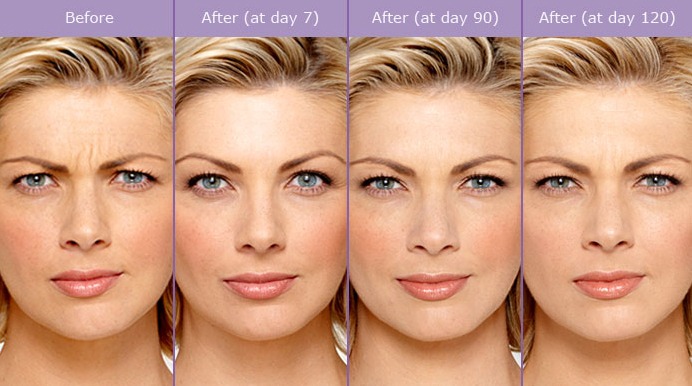 Laughter is the best medicine, says an old adage. But over the years, laughter and smiling motions can result in the formation of tiny wrinkles and fine lines around the mouth and eyes. While cosmetic surgery solutions are available to treat laugh lines, but many patients seek non-surgical alternatives. One of the best non-surgical solutions available to such patients is Botox.
Laugh lines may appear more conspicuously in some cases because each individual's facial shape and size of the facial muscles will be different. Dr. Eric Yavrouian is a board certified otolaryngologist and fellowship trained facial plastic and reconstructive surgeon offering Botox to patients in Glendale, Pasadena, Burbank, Greater Los Angeles CA, and surrounding communities.
Professional Treatment
Botox is the world's most popular, FDA approved, non-surgical injectable treatment to reduce laugh lines. However, patients should be aware that Botox is based on botulinum toxin, which is among the most potent biological substances known to man. If Botox injections are administered wrongly, in wrong quantity or at the wrong location, it may lead to serious side effects.
Therefore, it is a good idea to choose a practice with specialized cosmetic surgery as well as non-surgical procedures for the face. A circular muscle around the eye called orbicularis oculi, which enables the eyes to shut tight, can cause laugh lines when the muscle is overactive. The treatment provider will inject Botox in this muscle in a precise and controlled manner. The patient may need a few small injections on each side of the face.
When Botox injections are administered by an expert, the entire treatment can be completed in about 15 to 20 minutes. The patient will not have to go through any significant pain or discomfort because of the precise injection delivery by an expert.
How does Botox Address Laugh Lines?
Laughing and smiling motions over a period of time will result in the skin creasing in the same spot due to the wearing down of underlying tissue. Muscles in that area will become overactive, causing the formation of laugh lines. When botulinun neurotoxin enters these muscles through fine needles, it will cause the muscles to relax instantly. It will smooth the surface skin and reduce the crinkling up of the skin around the eyes.
Botulinum toxin blocks the nerve impulses to be transmitted to the targeted muscle. This effect can remain in place for about three to six months. Botox treatment can be repeated in future as per the physician's advice. As a leading facial plastic and reconstructive surgeon, Dr. Yavrouian receives Botox patients from Glendale, Pasadena, Burbank, Greater Los Angeles CA, and nearby areas.
Botox Label Warning
While the FDA has approved Botox for cosmetic reduction of frown lines and crow's feet around the eyes, it has also included a warning on the Botox label. It says that the treatment should only be received from a qualified provider to avoid any adverse effects. The FDA also assures that no adverse effects of Botox have been reported when the treatment is administered by a qualified and astute expert.
For more information about treatments and procedures by Facial Plastic and Reconstructive Surgeon, Dr. Eric J. Yavrouian, serving patients in and around Glendale, Pasadena, Burbank and the Greater Los Angeles, CA area call 818-241-2150 or click here to contact him for a consultation.