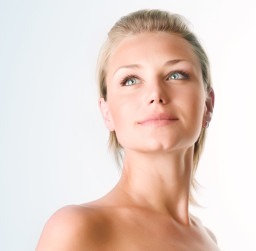 Your Pasadena, CA Cosmetic Plastic Surgeon
EJY Facial Plastic and Reconstructive Surgery is a leading practice specializing in facial cosmetic surgery and reconstructive procedures. The practice offers state of the art treatments for a variety of ear, nose, and throat (ENT) conditions, apart from hearing aid services, for both pediatric and adult patients. For more than 40 years, the practice has been serving the Glendale, Pasadena, Burbank, and surrounding areas with cutting edge surgical and non-surgical solutions.
The practice is led by renowned facial plastic and reconstructive surgeon, Dr. Eric Yavrouian, who provides comprehensive care to patients in a personalized manner. Dr. Yavrouian believes in treating a patient in a holistic manner to promote their health and wellness along with achieving their best aesthetic aspirations. He receives patients from Glendale, Pasadena, Burbank, Greater Los Angeles CA, and nearby areas.
Procedure Before and After Photo Gallery
Balancing Art and Science
Dr. Yavrouian's distinguishing feature is that he strives to achieve the delicate balance between the principles of art and science as well as form and function in every cosmetic surgery and reconstructive procedure.
As a leading expert in the field, he manages to achieve total patient satisfaction by tailoring the procedures in a way that they meet the most innate aesthetic needs of the patient and yet achieving healthy, sustainable, and natural looking results.
Focused Expertise
Dr. Yavrouian's outstanding success as a surgeon stems from the fact that he has maintained a consistent and exclusive focus on surgical and non-surgical procedures related to the face and neck. He is an expert in procedures such as cosmetic and functional rhinoplasty, revision rhinoplasty, and facial rejuvenation procedures such as facelift, neck lift, eyelid surgery, cosmetic fillers, and Botox.
Dr. Yavrouian is fully trained in facial procedures and is a board certified facial and reconstructive plastic surgeon. His training extends to both primary and revision aesthetic procedures of the face. He uses the latest techniques and technologies to deliver highly satisfying results to his patients in Glendale, Pasadena, Burbank, Greater Los Angeles CA, and nearby locations.
Education and Training
Dr. Yavrouian received his Doctor of Medicine degree from the Keck School of Medicine of the University of Southern California, and graduated with Highest Distinction. He then completed his residency at USC and specialized in Otolaryngology – Head and Neck Surgery. He further honed his skills with a fellowship in Facial Plastic and Reconstructive Surgery in Houston, Texas.
Apart from his local training in Los Angeles and Beverly Hills, Dr. Yavrouian traveled to Houston to pursue advanced training in facial plastic surgery. He worked along with some of the most eminent facial plastic surgeons to learn innovative surgical techniques, which he applies in various procedures for his patients today.
Lectures, Publications, Memberships
Dr. Yavrouian has co-authored numerous scientific publications, including medical journal articles on advances in biomarkers and potential targeted therapies in head and neck cancer. He has lectured on various topics in facial plastic surgery. He is a member of the American Academy of Otolaryngology – Head and Neck Surgery and the American Academy of Facial Plastic and Reconstructive Surgery.
For more information about treatments and procedures by Facial Plastic and Reconstructive Surgeon, Dr. Eric J. Yavrouian, serving patients in and around Glendale, Pasadena, Burbank and the Greater Los Angeles, CA area call 818-241-2150 or click here to contact him for a consultation.